Established in 2011, Moneyfarm describes itself as "one of the largest digital wealth managers in Europe". The company, regulated by the Financial Conduct Authority, is privately owned and backed by United Ventures (a venture capital fund), Cabot Square Capital, and Allianz, one of the world's largest insurance companies.
As with other robo-advisors, the investment procedure is fully automated. Clients select their investment objectives, answer questions to determine their risk tolerance, and designate an initial amount to invest. Although no direct contact with Moneyfarm representatives is required, a customer service team is at hand to guide users through the setup process and answer general website questions.
The general objective is to replicate the performance of the overall market using low-cost funds. By not using a human advisor, the company saves further on annual management fees.
Investment Approach
Moneyfarm starts with the client's profile and goals (see more information in the "Tools" section below), then the system builds an investment portfolio that aims to meet these objectives. 
This investment portfolio is comprised solely of diversified Exchange Traded Funds (ETFs) – publicly listed securities that track the performance of an index or a pool of investments.
For clients with investments of less than £50,000, each portfolio comprises seven different ETF holdings. For portfolios over £50,000, holdings rise to 14 total funds.

Moneyfarm Asset Allocation
A team of experts, known as the Moneyfarm Investment Committee, continually scrutinizes the portfolios. The committee tracks the performance of the portfolios against the aims of the investor profiles to guarantee they stay on track, rebalancing whenever required.
Account types offered:
Standard Investing account - Yes
ISA - Yes
Lifetime ISA - No
Pension account - No
Cost
Moneyfarm does not charge any set up or subscription fees, and there are no exit charges. Furthermore, there are no trading charges or fees for withdrawing funds. Only £1 is required to open an account; however, £50 is required for the initial portfolio investment.
Cost breakdown for Fixed Allocation Account:
Minimum Deposit - £1
£0-10,000 - 0.0%
£10,001-100,000 - 0.6%
£100,001-£1m - 0.4%
£1m and over - 0.0%
Annual management fees aside, Moneyfarm clients also pay annual fees charged by the fund managers, which is 0.25% per year for the average portfolio.
Customer Service
Customer service at Moneyfarm aims to help clients set up and answer general website questions; the service does not provide investment guidance. During our testing, we found the reps to be kind, informative regarding service-related questions, and pleasant to deal with.
Moneyfarm responded to our email queries reasonably quickly – less than eight hours, on average. That said, several of the emails left us feeling that more depth could have been provided to enhance responses. Similar to our email interactions, our phone tests also elicited speedy connections; on average, they were less than one minute and often less than 30 seconds. Service team members were friendly and helpful.
Tools
When opening an account, alongside the generic personal information, each new client is required to complete an investor profile. The first section of this profile tries to gauge the appetite for risk with five simple questions relating to attitudes towards investing. Then, five additional questions are presented focusing on investors' financial market experience. Thereafter, a final set of five questions are asked relating to the investor's current financial situation.

Moneyfarm Investor Questionnaire
After completing the survey, the user is assigned a final risk score and portfolio recommendation. Clients can repeat the questionnaire anytime.

Moneyfarm Investor Profile
It is then possible to see the expected performance of the chosen portfolio based on the investor's profile, the portfolio's asset allocation and past performance.
Tools Offered
Pension/ retirement calculator - No
Savings/ Investment forecaster - Yes
Portfolio breakdown - Yes
Educational and research articles - Yes
Extensive FAQs - Yes
Mobile app iPhone - Yes
Mobile app Android - Yes
Apart from the general portfolio assessment during registration, Moneyfarm also has an educational/research area called Insights, which has both written articles and videos broken down into different categories such as financial planning, investing 101, ISA guides etc.

Moneyfarm Insights
Other Notes
Alongside the regular investing account, it is also possible to wrap Moneyfarm accounts up in an ISA account, allowing clients to take advantage of the tax benefits built within an ISA.
Plans for Moneyfarm to introduce a Pension account are currently in process.
Final Thoughts
Moneyfarm offers an uncomplicated investment model for passive investors, with quality customer service and a user-friendly website. With zero fees on investments up to £10,000 and the company's main rival, Nutmeg, only more competitive for portfolios above £236,000, investors looking for a low-fee model will find Moneyfarm a compelling option.
---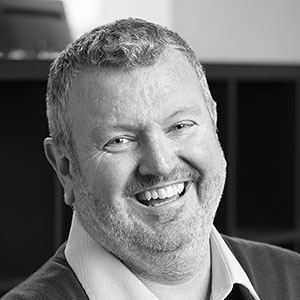 About the author: Steve Miley Steve Miley is Director of Research, Europe, for StockBrokers.com and heads the annual UK Share Dealing Broker Review. With 25 years of experience in institutional financial markets, Steve has won multiple Technical Analyst Magazine awards, including "Best Independent Fixed Income" and "Best FX Research." Alongside StockBrokers.com, Steve is the founder of The Market Chartist where he provides market research for institutional clients.
---
Ratings Overall
Summary
Cost
Customer Service
Investment Approach
Platforms & Tools
---