Privately owned and regulated by the FCA, Nutmeg is a robo-advisor launched in 2011 as the UK's first online discretionary investment management company. A robo-advisor is an online advisory firm that utilizes a combination of computer models and investment managers to oversee and administer its clients' investments.
The process is automated, so the user can simply select savings/investing goals, choose an amount to invest, then complete a risk tolerance questionnaire, which determines a recommended diversified portfolio. No human interaction is necessary, although customer service representatives are available. The aim is to achieve investment results that mirror the overall market at lower costs than using a traditional advisor.
Investment Approach
Nutmeg invests primarily in Collective Investment Vehicles – chiefly Exchange Traded Funds (ETFs). With over 1,800 ETFs listed in the UK (via 24 distinct providers), ETFs are asset-backed, uncomplicated liquid securities designed to track the movement of broader market indices. While most ETFs hold equity positions, they can include a variety of asset classes, including bonds and futures contracts. As an independent company, Nutmeg can select from any securities, assets or holdings they want, and are not tied to any single provider.
According to its marketing campaign, Nutmeg believes intelligent, long-term asset allocation is a better investment strategy than attempting to choose a single company that could outperform its competitors. Nutmeg's investment team employs a broad range of assets to construct globally diversified portfolios.
Account types offered
Standard Investing account - Yes
ISA - Yes
Lifetime ISA - Yes
Pension account - Yes
Once clients have chosen their risk level (see below under Tools), Nutmeg's system determines the best suitable portfolio for them. And, thanks to the exclusive use of ETFs as portfolio holdings, annual fund expenses are kept to a minimum.
Chief Investment Officer Shaun Port runs the Nutmeg investment team. Port has 25 years' experience dealing with central banks, pension schemes and private high net worth individuals. The investment team is guided by an advisory team of high-level financial market professionals.
Cost
There are no set up or exit fees with Nutmeg, and no transaction fees are levied for paying in or withdrawing funds, or trading.
However, there is a minimum investment of £500, and if the investment is less than £5,000, then a further contribution of at least £100 per month is required.
Cost breakdown for Fixed Allocation Account
Minimum Desposit - £500
£0-10,000 - 0.45%
£10,001-100,000 - 0.45%
£100,001-£1m - 0.25%
£1m and over - 0.25%
The fee structure depends on whether the client chooses a fully managed portfolio or a fixed-allocation portfolio. The fully managed portfolio is actively managed, meaning the Nutmeg investment team actively invests the funds. Actively managed portfolios are more expensive , carry more risk, but can experience higher rates of return than  passively managed funds if the manager's selection proves successful. On the other hand, the fixed-allocation portfolio is a passively managed approach that appeals to investors who have confidence in the long-term performance of the overall markets.
Annual fees for fully managed portfolios are: 0.75% for the first £100,000 of the investment value; 0.35% on everything over £100,000. Additionally, the average portfolio is assessed a 0.19% annual fee from the funds included in the portfolio.
Fixed-allocation portfolio fees are lower: 0.45% for the first £100,000 of the investment value and 0.25% on everything over £100,000. Fund fees in these portfolios average 0.17%.
Compared to competitor Moneyfarm, Nutmeg's base management fee is relatively more expensive for a fully managed portfolio. It is only when the invested amount is significantly above £520,000 that Nutmeg become less expensive on fees alone.
However, this does not account for the cost of investing in underlying funds. Nutmeg's average 0.19% fee is less than Moneyfarm's, whose portfolios incur an annual fee of 0.25%, on average. Considering fund fees, Nutmeg is less expensive than Moneyfarm for accounts above £236,000.
Customer Service
Although Nutmeg's customer service team is unable to offer any direct investment advice, given the relatively new emergence of robo-advisors, the support team is fully capable of guiding prospective clients through the setup process and assist with basic account questions.
Overall, we found Nutmeg's customer service experience very positive; the service was friendly, and representatives were knowledgeable.
In email testing, we were satisfied with the quality of the answers and response times were generally less than two business days. Phone-testing pickup times were less than one minute. We were consistently connected to representatives who were warm, friendly and engaging. All our questions were answered concisely and were detailed enough not to require further follow-up.
Tools
As with most robo-advisers, Nutmeg takes its clients through a series of basic questions regarding the clients' goals.
Having decided which account is preferred (standard investing account, ISA account, Lifetime ISA account, Pension account), the investor is asked if the saving is for simple investment purposes or for a goal. Clients are then asked what the timeframe for their investment is, what the initial investment amount is, and whether there is a monthly saving element.
The next step is to decide whether the account is to be fully managed or a fixed-allocation account and how risk tolerant/averse the client is. From here, a performance projection is displayed, along with a portfolio breakdown and comparison of historical returns. Along this journey, the user is offered guidance in answering each question.

Nutmeg Returns Analysis
When moving on to setting up an account, the client is asked a series of 11 questions regarding investing experience. The questions relate to how adventurous the client would like to be with their investments, their risk aversion and appetite, and their expectations on investment growth. From these answers, Nutmeg provides users with a risk profile highlighting overall risk tolerance and concern about volatility. At this point, there is an option to either accept the risk assessment results or redo the process.
Tools Offered
Pension/ retirement calculator - Yes
Savings/ Investment forecaster - Yes
Portfolio breakdown - Yes
Educational and research articles - Yes
Extensive FAQs - Yes
Mobile app iPhone - Yes
Mobile app Android - Yes
A separate section called Nutmegonomics (the Nutmeg blog) offers clients market research and  investor education.

nutmegonomics
Nutmegonomics provides significant information and educational articles for beginners and intermediate-level investors. The articles range from overviews of investing and finance to the latest economic events (in the UK and globally). There is also an area dedicated to specific developments at Nutmeg as well as areas dedicated to savings, retirement and financial life planning. Most of the content is delivered via written articles, but there is also a small number of videos as well.
We were particularly impressed by the breakdown of content into easily navigable areas.
Finally, once an account has been opened, basic account management tools can be accessed via the mobile application.
Other Notes
As well as opening a standard investing account, clients can open an ISA account, a Lifetime ISA account, or a Pension account. The process is essentially the same as outlined above, the difference being that investors can take advantage of the various tax benefits inherent with an ISA, Lifetime ISA or a SIPP if he/she is a UK tax-paying resident.
Final Thoughts
Nutmeg provides a competitive service in the UK robo-advisor market, with user-friendly tools through the setup procedure. The tools provided, together with quality customer service and low costs for the fixed-allocation (passive) portfolio, are attractive for any investor who simply wants to have exposure to financial markets based on his/her risk profile without any active participation.
Investing Disclaimer
Authorised and regulated by the FCA and protected by the FSCS. With investment, your capital is at risk. ISA, Lifetime ISA and Pension rules apply. The value of your pension can fall as well as rise and you may get back less than you invest. Eligibility to invest in a pension depends on personal circumstances. Tax rules may change in future. If you need help with pensions, seek independent financial advice. Note that you can't withdraw money from a personal pension until you're 55.
---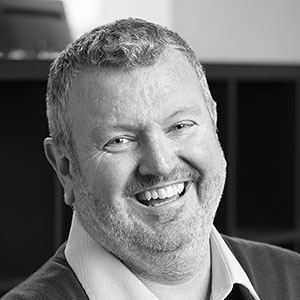 About the author: Steve Miley Steve Miley is Director of Research, Europe, for StockBrokers.com and heads the annual UK Share Dealing Broker Review. With 25 years of experience in institutional financial markets, Steve has won multiple Technical Analyst Magazine awards, including "Best Independent Fixed Income" and "Best FX Research." Alongside StockBrokers.com, Steve is the founder of The Market Chartist where he provides market research for institutional clients.
---
Ratings Overall
Summary
Cost
Customer Service
Investment Approach
Platforms & Tools
---