TD Direct Investing was launched in the UK share-dealing market in 1997 by TD Bank, under the name of Green Line Investor Services (UK) Limited in London. The company has undergone various name changes and ownership structures in the interim, and is currently trading as TD Direct Investing. The company is based in Leeds and Manchester, services more than 300,000 clients, and manages over £13 billion in stock and cash assets.
In October 2016, however, the broker and publisher, Interactive Investor agreed on a deal to buy TD Direct Investing, which will be financed by JC Flowers, the venture capital group. The new firm will have £18 billion under management, catapulting it above Barclays Stockbrokers to become the UK's second-largest online broker to Hargreaves Lansdown, the dominant broker in the sector. The deal is expected to be completed early in 2017.
This review will focus on TD Direct Investing and the services it currently offers.
Commissions & Fees
As with many of its competitors, TD Direct Investing has a tiered fee structure, depending on the number of deals placed in the previous three months. There are no direct fees for trading in funds, but trades in stocks, corporate bonds, gilts and ETFs do incur a charge per trade.
The introductory offer for the first three months is at a very low rate of £5.95 per trade. After this, the account moves to either Active, Frequent or Standard rate. The Active account requires an average of 20 or more eligible trades/month across the three previous consecutive months, and the rate is low at £5.95/trade. The Frequent account requires an average of 10 or more trades/month for the previous three consecutive months, and the rate is higher, at £8.95/trade. Finally, the Standard account is for less than 10 trades/month at £12.50/trade.
The rate charged for less frequent trading, £12.50 per trade, is at the higher end of the industry average.
For more active investors placing 10 or more trades per month, £5.95 per trade is a competitive price – better than most in the industry. On the other end, the rate charged for less frequent trading, £12.50 per trade, is at the higher end of the industry average.
Together with commissions to trade, the Trading, ISA and SIPP accounts also incur charges of up to 0.30% per annum of funds ranging from £0 to £250,000, and 0.20% per annum above £250,000. There is a maximum fee of £1,500 per account per year.
Although these charges are at the higher end of the industry, we still see excellent value given the high quality of services and products on offer.
| View All Fees | TD Direct Investing | Interactive Investor | IG Group | Barclays |
| --- | --- | --- | --- | --- |
| Online Fee: 0-9 Deals/ Month help | £12.50 | £10.00 | £8.00 | £11.95 |
| Annual Mgmt Charges: £0 - £250,000 help | 0.30% | £80.00 | N/A | 0.35% |
| ISA - Fee help | 0.30% | £80.00 | £0.00 | 0.35% |
| SIPP - Fee help | 0.25% | £176.00 | £0.00 | 0.35% |
| Telephone/ Post Dealing Fee help | £40.00 | £10.00 | £40.00 | £17.50 |
Customer Service
TD Direct Investing client support services are respectable, on both response time and knowledge measures. Compared to its competitors, TD Direct Investing is one of the few companies that has a Live Chat facility. Furthermore, the Customer Service Telephone Helpdesk is open longer than most of the company's competitors in the UK. Telephone support is available Monday to Friday from 07.30 am to 9 pm and on Saturdays from 9 am to 3 pm. The desk is closed on Sundays.
For telephone inquiries, our wait time for TD Direct Investing support ranged from an immediate response to over two minutes (we tested at different times). The consultants were polite and showed a clear understanding of our questions. They answered our questions comprehensively, providing appropriate and accurate information. Although the measure of the quality of support is subjective, our overall experience was positive, whether the questions related to products, the site platform or accounts.
For Live Chat, we found response times were extremely quick during testing (less than 30 seconds). Again, the representatives displayed very impressive knowledge of the subject matter. Email responses were above the average, generally over 24hrs, but within 48 hours, and were dealt with thoroughly and professionally. TD Direct Investing finished No. 1 for Live Chat.
There is also a comprehensive standalone area on the site that deals with many layers of customer enquiries. If users are willing to navigate via the Search function or through the various FAQ sections, they will find quick answers to their questions without having to make direct contact via email or phone.
Research
The TD Direct Investing research platform is impressive and we place it at the upper end of similar offerings in the UK online share-dealing arena. The layout of this research area is intuitive and easy to navigate, even for an inexperienced trader or investor.
The research platform has many components. For individual shares, there's a full Morningstar Stock Report encompassing a comprehensive overview, interactive charts (see below in the Platforms & Tools section), brokers' reviews and financials.
Second, the research platform encompasses a Highlights & News section that provides a quick snapshot of the major UK indices, major gainers and losers for the session, an industry sector overview and a current market news feed.
Third are two research offerings that provide trade ideas based on both technical and fundamental research. These fall under the headings of Trading Ideas and Technical Insight and are provided by a third-party supplier, Recognia Inc.
On the fund research side, the TD Direct Investing research platform also provides additional research tools, which help traders and investors make their fund choices.
First is the Quick Start Funds selector, which is based on two simple questions regarding potential risks/rewards and style of investment. This generates a recommendation for the client.
Second are a range of TD Recommended Funds, which can be screened by asset class and geographical region.
Third is a fund-screener tool, which allows for the selection of funds by different fund categories, geographical regions, industry sectors and by "most popular".
TD Direct Investing research also produces numerous bespoke articles on more generic topics, including stock market news, investment ideas, fund updates and investor research. This service is one that many of the company's competitors do not offer in any depth.
Finally, there is also a separate Fixed Income research micro-site and an ETF (Exchange Traded Fund) selector tool.
Overall, apart from the in-house products on offer, a huge depth of research is available from third-party providers. The research platform is high quality, easy to navigate and makes the client's transition from research to placing an order a breeze.
Education
TD Direct Investing is certainly above the industry average in the UK for its provision of educational material.
At the very basic level is a section, "Investing for Beginners", which includes videos on topics such as Why Manage Your Own Investments? And Investment Risk: Ten things to consider.  There are also numerous basic online guides such as How to Buy and Sell Stocks and Shares and Investment Strategy Portfolio.
Just above this very basic level are several online guides, including DIY Investing, Understanding the Stock Market and Shares, A Guide to International Trading and Understanding Your Retirement Choices. These are available as downloadable PDFs, which is particularly convenient.
Finally, there is a Pension Calculator and a market terminology glossary to further educate the client.
To summarise, we believe that the educational offering from TD Direct Investing is at the upper end of the market compared to the industry standard, particularly from the perspective of start-up investors or traders.
Platforms & Tools
Once an individual share or fund has been selected (via the Shares Quickrank tool or whatever means), the client arrives at the trading platform, which is arranged in the common tab format. The overview tab displays all the important information the trader needs, while the user can easily navigate from here to a wealth of more detailed information, including performance data, ratios, financials, news, insider information and broker recommendations.
On the charting side, the user has the option to change the chart type (three options), to add in events, and compare with other shares, funds or benchmarks. The user can also overlay 11 different types of technical analysis tools.
From within the individual company, fund or ETF screeners, the trader has a one-click option to go directly to the order ticket and buy or sell the asset in question.
There is also another platform on offer, the Advanced Trading Platform.  A two-week free trial of this platform is offered, but it is an extra paid-for service, ranging from being free for frequent traders (for UK data only and accounts that trade more than 10 times per month), up to £40+VAT for UK and US data. There are built-in dashboards to get new users started with heat maps, charts, stock information, portfolio panels and news. However, the platform really comes into its own with the opportunity to design your own layouts.
The overall platform offered is above the UK industry standard, but is not at the top end of what is on offer to UK share traders and investors.
Mobile Trading
TD Direct Investing provides one of the best offerings for mobile trading within the UK market.
TD Direct Investing provides one of the best offerings for mobile trading within the UK market. Smartphone apps are offered for both the iPhone and for Android, while there are also separate tablet apps for iPad and Android tablets.
These include multiple features such as portfolio summary, order list, watch lists, real-time stock quotes, market overview, company and fund profiles, news and trading.
This great functionality and diversity of mobile trading options places the TD Direct Investing offering at the forefront of the UK online share-trading market in this area.
Other Notes
Developments through the merger with Interactive Investor during the first half of 2017 will be extremely important to monitor. We will watch these changes with great interest and update our review accordingly.
Final Thoughts
Since TD Direct Investing launched into the UK share dealing market in 1997, the platform has established itself in a strong position. Despite a somewhat mediocre platform and trading tools, the strong mobile offering, the wealth of in-house and third-party research, together with solid educational resources, place TD Direct Investing at the top end of the UK online share-trading offerings.
Methodology
For our 2017 UK Share Dealing Broker Review we assessed, rated, and ranked ten different share dealing brokers based in the United Kingdom. Each broker was graded on over 100 different variables. Learn more.
View all TD Direct Investing Fees & Features
---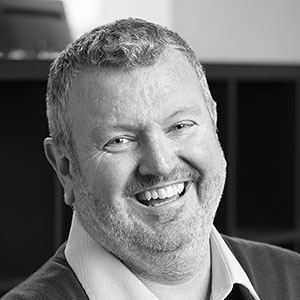 Reviewed by Steve Miley Steve Miley is Director of Research, Europe, for StockBrokers.com and heads the annual UK Share Dealing Broker Review. With 25 years of experience in institutional financial markets, Steve has won multiple Technical Analyst Magazine awards, including "Best Independent Fixed Income" and "Best FX Research." Alongside StockBrokers.com, Steve is the founder of The Market Chartist where he provides market research for institutional clients.
---
Ratings Overall
Summary
Offering of Investments
Commissions & Fees
Platforms & Tools
Research
Education
Mobile Trading
Customer Service
Best in Class
Offering of Investments
Platforms & Tools
Mobile Trading
Compare TD Direct Investing
Find out how TD Direct Investing stacks up against other brokers.
TD Direct Investing Competitors
Select one or more of these brokers to compare against TD Direct Investing.