Stockbrokers.com is committed to the highest ethical standards and reviews services independently. Advertiser Disclosure
DEGIRO vs Charles Stanley Direct Review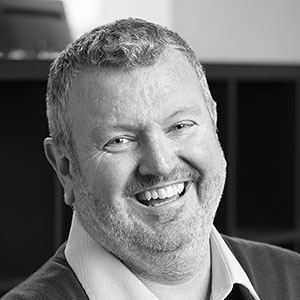 Your capital is at risk.
Is Charles Stanley Direct better than DEGIRO? After scoring UK share dealing accounts on over 100 different variables, DEGIRO is better than Charles Stanley Direct. DEGIRO is a no frills, low-cost online share-dealing broker challenging the UK market.
Trading Fees
Share Trading: 0-9 Deals/ Month
Share Trading: 10-19 Deals/ Month
Share Trading: 20+ Deals/ Month
Annual Custody Fee: £0 - £250,000*
Bonds - Government (Gilts) - Fee
Commissions & Fees
Winner
Platforms & Tools
Desktop Platform (Windows)
Charting - Indicators / Studies
Charting - Display Corporate Events
Charting - Stock Overlays
Platform & Tools
Winner
Research
Fund Research - Research Reports
Portfolio Allocation Breakdown
Research
Winner
Investments
Bonds - Government (Gilts)
Offering of Investments
Winner
Education
Has Education - Share Trading
Has Education - Retirement
Client Webinars (Archived)
Education
Winner
Overall
£1.75
£1.75
£1.75
0%
N/A
£1.75
£0.00
N/A
check_circle
£11.50
£11.50
£11.50
0.25%
£11.50
£11.50
£11.50
£25.00
Our UK.StockBrokers.com team spent seven months and hundreds of hours assessing 12 different
share dealing accounts
for buying shares online in the UK. In total, 124 individual variables were assessed. For this review, we will compare Charles Stanley Direct vs DEGIRO.
To start this comparison, first, we will take a look at the fees charged for dealing in the UK. It's important to note that not only is there the cost to place the trade, but most share dealing brokers also charge a monthly, quarterly, or annual management fee depending on the type and size of your portfolio. We assessed both to provide a single star rating for cost. DEGIRO's score is 4.50 stars versus Charles Stanley Direct's 3.50 stars.
Cost aside, we can now turn our focus to popular tools and features investors prefer in the UK. Account access is certainly at the top of the list, and Charles Stanley Direct offers clients ISA, ISA - Junior and SIPP while DEGIRO offers none of these. Looking at charting, the number of drawing tools and total technical indicators made available are important as well as stock alerts. Charles Stanley Direct boasts an offering of 1 charting tools compared to DEGIRO's 0 available charting tools. DEGIRO boasts an offering of 23 different indicators (for example, moving averages) compared to Charles Stanley Direct's 19 available indicators. Charles Stanley Direct makes basic stock alerts available to clients, while DEGIRO does not. Finally, for conducting research while share dealing, having access to mutual fund research reports is also helpful. Neither offers fund research reports.
Overall, between Charles Stanley Direct and DEGIRO,
DEGIRO is the winner
.
Charles Stanley Direct Review
DEGIRO Review
---
All pricing data was obtained from a published web site as of 01/08/18 and is believed to be accurate, but is not guaranteed. The UK.StockBrokers.com staff is constantly working with its online broker representatives to obtain the latest pricing data. If you believe any data listed above is inaccurate, please contact us using the link at the bottom of this page.


arrow_drop_upBack to top