Bristol-based Hargreaves Lansdown has a 35-year history of helping UK investors with their investment decisions and execution. With more than £61 billion under management and with over 800,000 clients, Hargreaves Lansdown can be viewed as a market leader by many measures. The company continues to maintain a 100% UK presence and is listed on the FTSE 100 under the stock symbol HL.
The Vantage Service investment platform allows easy access to a broad range of investment classes, including over 2,500 funds; shares in the UK, Europe, the US, and Canada; as well as corporate bonds, gilts, investment trusts, and ETFs. This "one-stop shop" approach allows easy switching between investments, whether they are in standard trading accounts or within an ISA or SIPP (Junior ISAs and Junior SIPPs are also available).
Commissions & Fees
The flagship Vantage account is the primary vehicle for trading and investing in stocks, funds, ETFs, gilts, and corporate bonds. The other main account options are the Stocks & Shares ISA or Vantage SIPP (for pensions).  
Similar to many of its competitors, Hargreaves Lansdown has a tiered fee structure that depends on the number of deals placed during the previous calendar month. Although there are no direct fees for trading in funds (although there are annual management charges, see below), trades in stocks, corporate bonds, gilts, and ETFs do incur a charge per trade. The higher-end price is £11.95 per deal, but this falls to as low as £5.95 per deal if 20 or more share deals have been placed the previous month. Although these fees are at the higher end of the industry range in the UK, the lower price for active investors is still extremely competitive, even compared to the cheapest deals available. There is no charge for account inactivity.
Alongside the commissions to trade, the Vantage account also incurs charges of up to 0.45% per annum on funds from £0-£250,000, although there is a sliding scale lower for funds deposited above £250,000. For funds of £250,000-£1 million, the charge is 0.25%, for £1 million-£2 million the fee is 0.10%, and for funds over £2 million there is no further charge. Again, these charges are at the higher end compared to other industry broking houses.
| View All Fees | Hargreaves Lansdown | Charles Stanley Direct | Barclays | Fidelity International |
| --- | --- | --- | --- | --- |
| Share Trading: 0-9 Deals/ Month help | £11.95 | £11.50 | £11.95 | N/A |
| Annual Custody Fee: £0 - £250,000* help | 0.45% | 0.25% | 0.35% | 0.35% |
| ISA - Fee help | 0.45% | 0.25% | 0.35% | 0.95% |
| SIPP - Fee help | 0.45% | 0.25% | 0.35% | 0.95% |
| Telephone Dealing Fee* help | £20.00 | £25.00 | £17.50 | £0.00 |
Customer Service
We were particularly impressed by the very friendly and responsive client support services. Compared to its competitors, the open hours of the telephone helpdesk at Hargreaves Lansdown's Customer Service are relatively long: Telephone assistance is available Monday to Thursday from 8am-7pm, on Fridays from 8am-6pm and on Saturdays from 9.30am-12.30pm. There is no service on Sundays.
Our experience was one of friendly and knowledgeable service advisors, who are able to answer questions regarding products on offer, website and platform navigation, and basic account queries.
For telephone queries, our wait time on calls to Hargreaves Lansdown support lines varied between an immediate response to a maximum of only two minutes (having called at various times during opening hours). Furthermore, advisers had a strong understanding of our various queries and were able to answer these questions clearly, providing appropriate and accurate information. Although the quality of the support is clearly subjective, our experience was one of friendly and knowledgeable service advisors, who are able to answer questions regarding products on offer, website and platform navigation, and basic account queries.
However, we have not found the email support as responsive, with responses to email questions taking as long as 48 hours. However, we did receive telephone responses to our email requests and these were dealt with very professionally. Despite the ability to receive a quick telephone response during the Customer Service Telephone Helpdesk's opening hours, a more rapid response on email outside of these hours would be preferred.
Research
Hargreaves Lansdown's research area is robust, with a wealth of fundamental company data, alongside a solid (although less impressive) ability to analyze the price chart of a stock or fund (see the technical analysis review in the Platform and Tools section below). Nevertheless, the overall scope and depth of information available means the platform can be viewed as a one-stop shop for even the most experienced investors' needs.
Plenty of fundamental data and analysis are available to review on the Hargreaves Lansdown website, both in the public-facing domain and within the personal account section. Much of this data are either publicly available or pulled in from third-party research providers, but the functionality and user- friendliness of the site is particularly impressive. Furthermore, the "HL Research" tab offers in-house, value-added research, which is updated sporadically. Please see the Platform and Tools section below for more details on the fundamental research provided.
With over 2,500 funds for private investors to choose from, this choice is somewhat overwhelming, even for the most seasoned investor. Hargreaves Lansdown offers some extra help from its research team, which does not constitute actual personal advice.
The Wealth 150+ list highlights funds Hargreaves Lansdown considers the best across the main investment sectors. The aim here is to help investors choose funds in which the fund manager has complete confidence. Wealth 150+ is regularly reviewed and a video is provided to highlight how the funds are selected and how Wealth 150+ has performed since its launch.
Education
Besides Hargreaves Lansdown's respectable research platform, several guides and calculators enable clients to educate themselves. These are arranged in such categories as funds, shares, corporate bonds, gilts, etc. There is also a very user-friendly "ask a question" box in the "Help Guides and Tools" section, which answered our queries appropriately during our testing.
Useful additional tools include Drawdown, inflation, pension, tax relief, and ISA calculators as well as five hardcopy guides on such major topics as ISAs, SIPPS, share selection, and pensions.
The absence of video explanations or webinars in the education and general information area was disappointing. Although Hargreaves Lansdown appears to be trying to improve its offering in these areas (with some videos in the fund education section), we believe the company could do better.
Platforms & Tools
The Hargreaves Lansdown platform is comprehensive, offering an abundance of fundamental information you would expect from a top broker. In the fundamental analysis area, you need simply type in the stock, fund, or ETF, and loads of information is quickly displayed across the simple tab view. For individual companies this includes an "at-a-glance" section, charts on which basic technical analysis can be conducted, and a news, reports, and tips section. There are also broker forecasts, Hargreaves Lansdown's own research section, company financials dividends, and information relating to directors' trading activity.
With the quality and quantity of available information, trading directly from this page, adding stocks to a personal watch list, or creating alerts are easy.
Similarly, individual funds and ETFs are easily located through the search function, which then gives access to charts and fund performance, key features and documents, and Hargreaves Lansdown's research area. A breakdown of the top 10 holdings, the top 10 sectors, and the top 10 countries for individual funds and ETFs is also clearly visible. From this page you make an investment with only two clicks of the mouse.
Despite an impressive fundamentals section, the technical analysis tools available for charting analysis of stocks, funds, or other asset are limited.
Despite an impressive fundamentals section, the technical analysis tools available for charting analysis of stocks, funds, or other asset are limited. Although the technical analysis section does offer simple tools for making informed decisions from the price chart, we were not particularly impressed at the limited availability of charting tools.
Basic indicators can be overlaid on the price chart, including moving averages, momentum indicators and oscillators, and volume measures. Furthermore, comparisons can be made with other stocks or funds, indices, or sectors. Although the overall default settings can be saved, the inability to save studies for a chart or do any kind of in-depth analysis would likely frustrate any investor or trader who wanted to analyze a market beyond beginner level.
The limited number of tools means that only very rudimentary technical analysis can be performed.
This is disappointing in view of investors' increasing use of technical analysis as a strategy used for buying or selling a stock or setting stop-loss levels.
Mobile Trading
Hargreaves Lansdown offers both mobile apps for iPhone and Android devices, alongside a separate iPad app, all under the banner of HL Live. These applications are very user-friendly, offering much of the research content that is available on the online site, as well as the ability to monitor investors' portfolios and to place trades.
The mobile trading solutions are actually more user-friendly and navigation is more intuitive than the standard desktop/web-based, online offering. We feel the mobile apps ease of use would probably be far more appealing to advanced investors than the full website because of the depth of information they offer.
Other Notes
Advisory services are offered in-house, which is not standard among many other major brokers in the UK. These services, however, do not come cheap, and there's an extra charge of between 1-2% of the value of any investment, depending on the complexity of the advice and subject to a minimum charge of £495 for telephonic advice or £1,495 for face-to-face advice. There is also an option for an annual review service at 0.365%+VAT of the value of investments under review, with a maximum charge of £3,650+VAT. This provides a direct relationship with a financial advisor, regular bespoke news and updates, and bi-annual investment reports (including valuations and statements).
For passive investors, the Hargreaves Lansdown investment team has created Master Portfolios, which is managed by top fund managers. Hargreaves Lansdown clients are able to adjust their portfolios by varying the allocation to each fund according to their preferences.
Similarly, Portfolio+ is another fund investment option not considered as personal advice. Portfolio+ comprises six prebuilt portfolios, which invest in multiple assets such as bonds and shares across countries, regions, and sectors. This is a simple option and is available for a relatively low minimum investment of £1,000.
Finally, passive investors can choose HL Multi-Manager Funds, which invests in a range of the best funds available (nominated by the Hargreaves Lansdown investment team). Each of the HL Multi-Manager Funds looks to provide wide exposure to a whole sector (high income, UK growth, etc.) with a single investment.
Final Thoughts
Whether you are a beginner, an intermediate or advanced investor, Hargreaves Lansdown offers multiple support services that enable clients to make informed investment decisions. From basic tools and calculators up to advanced fundamental analysis, investors are able to make their own decisions or discuss options with a knowledgeable team of financial advisors.
Furthermore, the depth of research from both third-party and in-house analysts, combined with the Wealth 150+ and Master Portfolios, allows for tailor-made investment solutions.
Although the web-based user platform does require some practice in getting around, once learned, the user experience is relatively easy and intuitive. Moreover, the mobile trading solutions are extremely user-friendly.
On the negative side commissions and fees are on the higher end of the spectrum offered across the UK stockbroking market, which we do not see as justified given the average trading platform and educational offerings.
View all Hargreaves Lansdown Fees & Features
---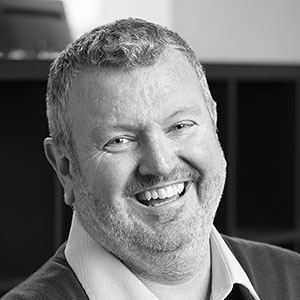 Reviewed by Steve Miley Steve Miley is Director of Research, Europe, for StockBrokers.com and heads the annual UK Share Dealing Broker Review. With 25 years of experience in institutional financial markets, Steve has won multiple Technical Analyst Magazine awards, including "Best Independent Fixed Income" and "Best FX Research." Alongside StockBrokers.com, Steve is the founder of The Market Chartist where he provides market research for institutional clients.
Hargreaves Lansdown Competitors
Select one or more of these brokers to compare against Hargreaves Lansdown.
---
Ratings Overall
Summary
Offering of Investments
Commissions & Fees
Platforms & Tools
Research
Education
Mobile Trading
Customer Service
Compare Hargreaves Lansdown
Find out how Hargreaves Lansdown stacks up against other brokers.