Stockbrokers.com is committed to the highest ethical standards and reviews services independently. Advertiser Disclosure
Hargreaves Lansdown Review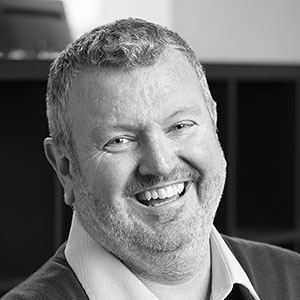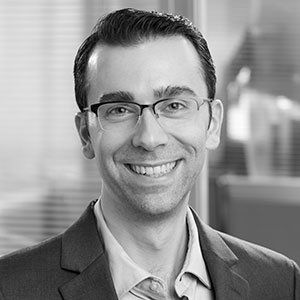 Hargreaves Lansdown provides a thorough selection of investment options, high-quality research (some of which is in-house), alongside an easy to use mobile app. Conversely, pricing is expensive, and charting tools and educational resources are just average.
Top Takeaways for 2021
After reviewing Hargreaves Lansdown, here are our top findings:
Founded in 1981, Hargreaves Lansdown has £86 billion under management with over 1,000,000 clients. Hargreaves Lansdown provides traders access to trade shares across twenty international exchanges. As far as investment options go, Hargreaves Lansdown is a market-leader offering shares, funds, bonds, investment trusts, ISA/SIPP accounts, advisor services, pre-made portfolios, and in-house funds.
Hargreaves Lansdown is one of the only brokers to offer in-house research and commentary on select stocks and funds. The in-house commentary is an excellent way to gauge how analysts feel about big company announcements and price swings.
No matter how you slice it, Hargreaves Lansdown is expensive for share dealing, especially when compared against pricing leaders DEGIRO and FinecoBank.
Overall Summary
| Feature | Hargreaves Lansdown |
| --- | --- |
| Overall | |
| Offering of Investments | |
| Commissions & Fees | |
| Platform & Tools | |
| Research | |
| Education | |
Commissions & Fees
Like many of its competitors, Hargreaves Lansdown has a tiered fee structure that depends on the number of deals placed during the previous calendar month. For funds, there are no direct trading fees, although there are annual management charges. Hargreaves Lansdown charges some of the highest per-trade fees and custody fees in the industry. Regardless of trading stocks or funds, traders are paying a premium. Traders must ask themselves whether or not the high fees justify the research that Hargreaves provides customers.
Per-trade fees: For shares, corporate bonds, gilts, and ETFs, there are per-trade fees. The higher-end price is £11.95 per deal, but this falls to as low as £5.95 per deal if 20 or more share deals have been placed the previous month. Also, Hargreaves Lansdown does not charge for account inactivity. Note: The trading fees outlined are for online trading; phone and postal fees are 1% (£20 minimum, £50 maximum).
Annual fees: Annual management charges for funds are 0.45% per annum on funds held from £0 - £250,000. For funds of £250,000 - £1 million, the cost is 0.25%, for £1 million - £2 million the fee is 0.10%, and for funds over £2 million there is no further charge. For example, if you have an account with £10,000, you will pay £45 in management charges.
For fund and share accounts there is no custody fee for holding shares. For stocks and shares accounts, there is a 0.45% (capped at £45 per year) charge. Hargreaves is one of the only brokers to impose custody fees on shares.
Again, these charges are at the higher end compared to other share dealers. Other fees may also be applicable.
Market Data: By default, customers receive free delayed market data for available exchanges. Real-time streaming market data is free for the London Stock Exchange (must activate in account), which is a nice feature, as most UK brokers charge monthly fees for real-time streaming data.
Scenario pricing: When calculating annual share dealing costs, trading frequency and account balance are the two most important factors to consider. Assuming a £30,000 portfolio in traditional, taxable share dealing account, here are five scenarios of how much Hargreaves Lansdown would cost depending on trade frequency:
5 deals all year, 5 trades = £59.75 (£11.95 per trade)
1 deal per month, 12 trades = £143.4 (£11.95 per trade)
3 deals per month, 36 trades = £430.2 (£11.95 per trade)
10 deals per month, 120 trades = £1404 (£8.95 - £11.95 per trade)
3 fund trades per year, 3 trades = £135 (.45% x £30,000)
Hargreaves Lansdown pricing summary:
| Feature | Hargreaves Lansdown |
| --- | --- |
| Minimum Deposit | £0.00 |
| Share Trading: 0-9 Deals/ Month | £11.95 |
| Share Trading: 10-19 Deals/ Month | £8.95 |
| Share Trading: 20+ Deals/ Month | £5.95 |
| Annual Custody Fee: £0 - £250,000 | 0.45% |
| Annual Custody Fee: £250K-£500K | 0.25% |
| Annual Custody Fee: £500,000 - £1m | 0.25% |
| Annual Custody Fee: £1m and over | 0.10% |
| ETFs - Fee | £11.95 |
| Investment Trusts - Fee | £11.95 |
| Telephone Dealing Fee | £20.00 |
Platforms & Tools
Hargreaves Lansdown offers an average trading platform (web-based) and an easy to use mobile app. While most traders will be able to get the job done on the Hargreaves web platform, it doesn't provide the next level charting offered by Interactive Brokers, Saxo Markets, or IG.
Charting: As far as stock charts go, Hargreaves Lansdown does a decent job, falling in line with the industry average. Traders have access to 26 charting indicators and can easily add an overlay of an Indice or commodity. Charts can display events such as broker forecasts, financial results, or dividends, a feature hard to find in the UK. However, only one drawing tool is available, and you cannot open a chart in a separate window to make it bigger. The inability to save studies for an individual chart is also frustrating.
Mobile Trading: Hargreaves Lansdown offers its HL mobile app for iPhone, iPad, and Android. The app is robust, offering traders a simple and effective way to trade on the go while maintaining most of the fundamental research. For example, the most recent in house research is available for each stock, but not all research points. Hargreaves Lansdown also allows traders to view a mobile chart in full-screen mode, a feature only offered by Saxo Markets and IG Group.
Gallery
Hargreaves Lansdown trading tools:
| Feature | Hargreaves Lansdown |
| --- | --- |
| Desktop Platform (Windows) | No |
| Web Platform | Yes |
| iPhone App | Yes |
| Android App | Yes |
| Stock Alerts | Yes |
| Charting - Indicators / Studies | 20 |
| Charting - Drawing Tools | 1 |
| Charting - Notes | No |
| Charting - Display Corporate Events | Yes |
| Charting - Stock Overlays | Yes |
| Charting - Index Overlays | Yes |
Research
Hargreaves Lansdown's research area is robust, including a wealth of fundamental company data. Standard quote pages have the following research tabs: charts & performance, news, HL research, broker forecasts, director deals, financials, dividends, company info, and costs. I enjoyed the broker forecasts and HL research tabs the most, which provide analyst ratings and in-house commentary on specific shares. The amount of analyst commentary for shares and funds on the Wealth Shortlist is unmatched. One downside on an otherwise impressive research offering is the removal of broker forecasts data for stocks and ETFs.
The Wealth Shortlist: This list highlights funds Hargreaves Lansdown considers the best across the leading investment sectors. The aim here is to help investors choose funds in which the fund manager has complete confidence. Each fund In the list features in-house commentary, which is a point of attraction for fund investors. Fund objectives include income and/or growth.
Insight and Research: The insight and research tab contain in-house commentaries, typically discussing recent news and how it affects the share price. Our testing found that no other broker provides as much in-house research and commentary as Hargreaves Lansdown.
Market News: Hargreaves Lansdown offers a variety of in-house and third-party market news and stock market reports. The news covers everything from individual companies to director dealings and corporate actions. In addition to market news, Hargreaves Lansdown displays lists of top-traded stocks and a financial diary that tracks important company dates.
Editor's Choice: Users can sign up to receive the weekly Editor's Choice email, which provides commentary on the economy, markets, and investment ideas and financial planning tips. The email is a quick way to get a high-level update of current market events.
No Screener: Unlike most brokers Hargreaves Lansdown does not offer a stock screener.
Hargreaves Lansdown research:
| Feature | Hargreaves Lansdown |
| --- | --- |
| Research - Shares | Yes |
| Research - CFDs | No |
| Research - Funds | Yes |
| Fund Research - Research Reports | Yes |
| Research - ETFs | Yes |
| Research - Bonds | Yes |
| Portfolio Allocation Breakdown | Yes |
Gallery
Offering of Investments
Hargreaves Lansdown offers investing in shares, ETFs, bonds, investment trusts, and over 3,000 funds. Shares trading is available on 20 international exchanges. Hargreaves Lansdown offers standard ISA/SIPP accounts, as well as share dealing accounts.
Hargreaves Lansdown is one of a select few UK brokers to offer adviser services in addition to standard share dealing.
Portfolio+: Portfolio+ comprises six pre-built portfolios that invest in multiple assets such as bonds and shares across countries, regions, and sectors.
HL Funds: Lastly, Hargreaves Lansdown offers HL Multi-Manager Funds and HL Select Funds. Each of the HL Multi-Manager Funds, nominated by the HL investment team, look to provide broad exposure to a whole sector (high income, UK growth, etc.) with a single investment. HL Select Funds are three concentrated portfolios of shares chosen and managed by Hargreaves Lansdown managers.
Hargreaves Lansdown offering:
| Feature | Hargreaves Lansdown |
| --- | --- |
| Share Trading | Yes |
| CFD Trading | No |
| Funds | Yes |
| ETFs | Yes |
| Bonds - Corporate | Yes |
| Bonds - Government (Gilts) | Yes |
| Investment Trusts | Yes |
| Spread Betting | No |
| Advisor Services | Yes |
Education
Beyond Hargreaves Lansdown's respectable research platform, several guides and calculators provide clients educational material. Clients can learn about general topics such as ISAs, SIPPS, share selection, and pensions. Overall, the educational guides are of decent quality. Hargreaves has a good foundation of educational resources to build upon going forward.
There are several short educational videos to help new investors get started. These videos are informative and illustrative, and we would like to see more of them in the future.
Hargreaves Lansdown education:
| Feature | Hargreaves Lansdown |
| --- | --- |
| Has Education - Share Trading | Yes |
| Has Education - Funds | Yes |
| Has Education - Retirement | Yes |
| Client Webinars | Yes |
| Client Webinars (Archived) | No |
Gallery
Final Thoughts
Hargreaves Lansdown is a well-rounded share dealing brokerage. The company offers excellent in-house research, a variety of market research tools, and a simple and straightforward mobile app.
Ultimately, casual investors have to ask themselves whether the excellent research available for shares and funds is enough to justify paying higher commissions.
About Hargreaves Lansdown
Bristol-based Hargreaves Lansdown has a 35-year history of helping UK investors with their investment decisions and execution. With more than £86 billion under management and with over 1,000,000 clients, Hargreaves Lansdown can be viewed as a market leader by many measures. The company continues to maintain a 100% UK presence and is listed on the FTSE 100 under the stock symbol, "HL".
Methodology
For the 2020 UK.StockBrokers.com Review we assessed, rated, and ranked nine UK share dealers. Each broker was graded on 46 different variables and, in total, over 12,000 words of research were produced. Our rigorous data validation process yields an error rate of less than .001% each year, providing site visitors with quality data they can trust. Learn more about how we test and our team.
---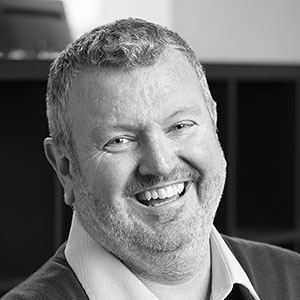 About the author: Steve Miley With 25 years of experience in institutional financial markets, Steve has won multiple Technical Analyst Magazine awards, including "Best Independent Fixed Income" and "Best FX Research." Alongside StockBrokers.com, Steve is the founder of The Market Chartist where he provides market research for institutional clients.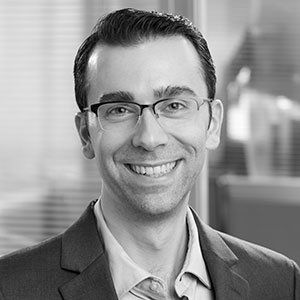 About the author: Blain Reinkensmeyer As Head of Research at StockBrokers.com, Blain Reinkensmeyer has 18 years of trading experience with over 1,000 trades placed during that time. Referenced as a leading expert on the US online brokerage industry, Blain has been quoted in the Wall Street Journal, The New York Times, and the Chicago Tribune, among others.