Stockbrokers.com is committed to the highest ethical standards and reviews services independently. Advertiser Disclosure
IG Review
IG delivers a winning share dealing experience by combining excellent trading tools and competitive commissions (£3.00 - £8.00 per trade) with a user-friendly mobile app. Our testing found that IG excels with its trading platform, which includes excellent charting, screening, and technical analysis features.
Top Takeaways for 2020
After spending over 100 hours testing nine online stock brokers for UK share dealing, here are our top findings on IG:
Founded in 1974, IG is publicly traded, has more than 178,000 active clients, and offers share dealing on 19 international exchanges.
IG offers competitive commissions of £3.00 - £8.00 per trade for all types of assets, including shares, ETFs, and trusts. Overall, IG finished second for pricing in our 2020 Review.
IG offers an excellent trading platform that competes head to head with industry leader Saxo Markets. Mobile is also robust and includes the most comprehensive charting package among all the brokers we tested in 2020.
IG is one of the biggest international brokers, giving traders access to 9,000 shares and over 19 international exchanges.
For beginners, IG offers an excellent education section, providing live sessions, weekly webinars, and trading courses. Additionally, the IG Community is a great way for traders to bounce ideas off each other and learn new trading patterns.
Promo Offer:
Low-cost US and UK shares. Foreign exchange fee of just 0.5% Visit Site
Overall Summary
| Feature | IG |
| --- | --- |
| Overall | |
| Offering of Investments | |
| Commissions & Fees | |
| Platform & Tools | |
| Research | |
| Education | |
Commissions & Fees
Overall, IG's share-dealing rates are less expensive than most of its closest competitors. Per trade rates are competitive, and a majority of traders will pay $0 in custody fees.
Share dealing fees: IG markets offer a simple commissions structure. The commission per trade (shares) is £8 if 0-2 trades were placed in the previous month. If three or more trades were made, the rate is only £3. IG offers free trades on U.S. shares for traders that placed three or more trades in the previous month. The commission for U.S. shares is £10 if 0-2 trades were placed in the last month.
Custody Fee: IG charges a quarterly custody fee of £24 per quarter on its share dealing and ISA accounts. Any commissions paid during the quarter apply against this charge. Clients are exempt from this fee if they deal three times or more across any of their IG accounts. Clients are also exempt if they hold at least £15,000 across their IG Smart Portfolio accounts at the end of the quarter.
When calculating annual share dealing costs, trading frequency and account balance are the two most important factors to consider. Assuming a £30,000 portfolio in traditional, taxable share dealing account, here are four scenarios of how much IG would cost depending on trade frequency:
1 deal per month, 12 trades = £96 (£8 per trade + £0 in annual custody fees as long as you make 1 trade per month)
3 deals per month, 36 trades = £108 (£3 per trade + £0 in annual custody fees as long as you make 8 trades per quarter)
10 deals per month, 120 trades = £360 (£3 per trade + £0 in annual custody fees as long as you make 8 trades per quarter)
20 deals per month, 240 trades = £720 (£3 per trade + £0 in annual custody fees as long as you make 8 trades per quarter)
| Feature | IG |
| --- | --- |
| Share Trading: 0-9 Deals/ Month | £3 to £8 |
| Share Trading: 10-19 Deals/ Month | £3.00 |
| Share Trading: 20+ Deals/ Month | £3.00 |
| Annual Custody Fee: £0 - £250,000 | £96 (can reduce by trading) |
| Annual Custody Fee: £250K-£500K | 96 |
| Annual Custody Fee: £500,000 - £1m | 96 |
| Annual Custody Fee: £1m and over | 96 |
| ETFs - Fee | £8.00 |
| Investment Trusts - Fee | £8.00 |
| Telephone Dealing Fee | £40.00 |
Platforms & Tools
Note: IG released a brand new browser-based trading platform in February 2020. Anyone who was trading on the old platform can still trade on the old platform, as well as the new one.
IG's new share dealing platform is quite an upgrade, providing clients with html5 charts, more technical indicators, and drawing tools, and a much-improved user experience.
Charting: IG excels at charting. IG offers 19 drawing tools and 30 technical indicators for its platform and mobile app. Charting highlights include the ability to trade directly from the chart, view open orders, add price alerts, display corporate events (e.g. earnings, dividends, splits), and even save custom layouts for future quick access. Users can view up to four different variations of the same chart, using different time periods on each chart.
Usability: The new IG platform shines for its overall usability. Clients can quickly filter shares or ETFs by industry, country of focus or sector. Setting price alerts is simple, and reading news is also only a click away.
Mobile Trading: The IG Trading apps are user-friendly and offer many of the tools available on the main trading platform. Even better, watch lists and alerts can all be managed from the app and synch with the main platform.
Gallery
| Feature | IG |
| --- | --- |
| Desktop Platform (Windows) | Yes |
| Web Platform | Yes |
| iPhone App | Yes |
| Android App | Yes |
| Stock Alerts | Yes |
| Charting - Indicators / Studies | 30 |
| Charting - Drawing Tools | 19 |
| Charting - Notes | Yes |
| Charting - Display Corporate Events | Yes |
| Charting - Stock Overlays | Yes |
| Charting - Index Overlays | Yes |
Research
IG does not offer as much fundamental data for areas like dividends and share performance, unlike competitors Hargreaves Lansdown and Barclays. However, IG's screening, technical analysis, and social / community research are all robust.
Standard quote pages have the following research segments: company news, client sentiment, trading activity, news and analysis, share price data, broker ratings, fundamentals, financials, and events, amongst others.
Social analysis: Some of IG's research data is unique to IG and quite useful. When researching a share, IG shows what percentage of customers bought or sold that share in the last week. IG also shows what other positions clients own and what percentage of IG client accounts are bullish or bearish on the underlying stock.
IG Community: IG Community lets clients with live accounts discuss trading and markets together through blog posts and forums.
Market Screener: The Market Screener can screen individual stocks by 34 optional fundamental data points (e.g., market cap or dividend yield), 26 different countries, 28 indexes, and ten sectors.
IGTV: IG Live is a video presented three times a day – at 7.30 am, 10.30 am, and at 4.00 pm – and offers a pre-open bulletin, live charting analysis, and a look ahead. There are also regular interviews with CEOs, which are available in an extensive video library, also featuring market insights, technical analysis, and broader education. There are also sections for Trade of the Week, The Week Ahead, and Morning Call, all of which can be delivered via regular email alerts.
Gallery
| Feature | IG |
| --- | --- |
| Research - Shares | Yes |
| Research - CFDs | Yes |
| Research - Funds | Yes |
| Fund Research - Research Reports | No |
| Research - ETFs | Yes |
| Research - Bonds | No |
| Portfolio Allocation Breakdown | No |
Offering of Investments
IG enables investors to trade over 9,000 shares across 19 international exchanges, ETFs, investment trusts, and funds. In addition to traditional share dealing accounts, SIPP and ISA accounts are also offered.
| Feature | IG |
| --- | --- |
| Share Trading | Yes |
| CFD Trading | Yes |
| Funds | Yes |
| ETFs | Yes |
| Bonds - Corporate | No |
| Bonds - Government (Gilts) | No |
| Investment Trusts | Yes |
| Spread Betting | Yes |
| Advisor Services | No |
Education
IG offers education through IG Academy, which traders can access through IG's website or the IG Academy mobile app. IG Academy has online trading courses available that cover all levels of trading and take between 20-85 minutes to complete. Live sessions are offered every weekday, including weekly webinars.
Gallery
| Feature | IG |
| --- | --- |
| Has Education - Share Trading | Yes |
| Has Education - Funds | No |
| Has Education - Retirement | No |
| Client Webinars | Yes |
| Client Webinars (Archived) | Yes |
Final Thoughts
IG provides a brilliant share dealing offering with competitive pricing. IG's host of desirable features, including a market-leading charting package, extremely flexible trading tools, the impressive Market Screener, and a user-friendly mobile trading app, make IG a top broker in the UK.
About IG
IG began life as an IG Index back in 1974, primarily as a vehicle for individual retail investors to speculate on the price of gold. IG was the world's first financial spread-betting company, and since then, the IG Index has retained its position as a market leader.
IG is a member of the FTSE 250 with a market capitalization of over £3.1 billion. IG is a truly global business with a physical presence in 14 countries and more than 178,000 active clients. The company has always been at the forefront of innovation, which includes the establishment of the first online trading service back in 1998 and offering the first iPhone app in 2008.
Methodology
For the 2020 UK.StockBrokers.com Review we assessed, rated, and ranked nine UK share dealers. Each broker was graded on 46 different variables and, in total, over 12,000 words of research were produced. Our rigorous data validation process yields an error rate of less than .001% each year, providing site visitors with quality data they can trust. Learn more about how we test and Our Team.
---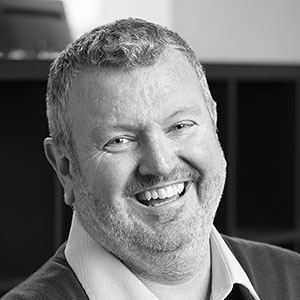 About the author: Steve Miley With 25 years of experience in institutional financial markets, Steve has won multiple Technical Analyst Magazine awards, including "Best Independent Fixed Income" and "Best FX Research." Alongside StockBrokers.com, Steve is the founder of The Market Chartist where he provides market research for institutional clients.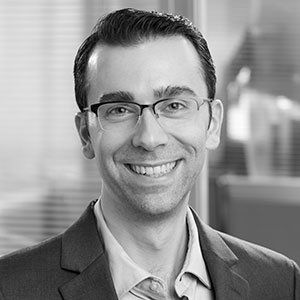 About the author: Blain Reinkensmeyer As Head of Research at StockBrokers.com, Blain Reinkensmeyer has 18 years of trading experience with over 1,000 trades placed during that time. Referenced as a leading expert on the US online brokerage industry, Blain has been quoted in The New York Times, Forbes, and the Chicago Tribune, among others.