Interactive Investor was launched in 1995 and is privately owned by Interactive Investor plc, which is not listed on any exchange. The company boasts 7.4 million unique users and is one of the most active investor communities in the UK. In addition, Interactive Investor claims that over 40% of its new customers are referred by friends and family.
Interactive Investor is an execution-only broker and does not offer advice. As with most of its competitors, however, it does offer a range of financial services, including a Share and Fund-dealing account, SIPP, ISA and Junior ISA trading accounts.
Interactive Investor plc also owns Moneywise Publishing Limited, which publishes the consumer finance magazines, Moneywise and Money Observer, and their associated websites. Interactive Investor also operates shareprice.co.uk, which specialises in the mobile delivery of real-time share prices and trading.
In October 2016, Interactive Investor agreed on a deal to buy TD Direct Investing (financed by JC Flowers, the venture capital group). The combined firm has over £18 billion under management, catapulting it above Barclays Stockbrokers to become the UK's second-largest online broker after Hargreaves Lansdown. The deal was completed in 2017.
This review will focus specifically on Interactive Investor and its current services.
Commissions & Fees
UPDATE Oct 31st, 2017 – Interactive Investor and TD Direct Investing have unveiled a new, simplified commissions schedule: 1. No percentage based custody charges. 2. £22.50 quarterly payment per customer and trading credits of the same value. 3. £10 per trade, £6 for frequent traders. 4. £1 fixed commission for regular investments and dividend reinvestments.
As with many of its competitors in the UK market, Interactive Investor has a fee structure that depends on the number of deals placed in the previous calendar month.
For 0-9 trades during the previous month, the price is £10.00 per deal, but this decreases to £6.00 if more than 10 trades were placed, on average, during the previous three months.
These fees are towards the lower end of the average in the UK, and the lower price for active investors is still very competitive, even compared to the cheapest deals available. There is no charge for account inactivity.
Furthermore, trading commissions fall to only £1.50 with the Portfolio Builder (Interactive Investor's regular investing service, which allows traders to set up regular monthly trades).
| View All Fees | Interactive Investor | IG Group | Alliance Trust Savings | AJ Bell Youinvest |
| --- | --- | --- | --- | --- |
| Share Trading: 0-9 Deals/ Month help | £10.00 | £8.00 | £9.99 | £9.95 |
| Annual Custody Fee: £0 - £250,000* help | £90.00 | £96.00 | £120.00 | 0.25% |
| ISA - Fee help | £0.00 | £0.00 | £120.00 | 0.25% |
| SIPP - Fee help | £100.00 | £0.00 | £252.00 | 0.25% |
| Telephone Dealing Fee* help | £40.00 | £40.00 | £50.00 | £29.95 |
Together with the commissions per trade, the Share and Fund dealing, ISA and SIPP accounts also incur flat fee administration charges of £22.5 per quarter (the administration charge can be used as payment for trades). For a SIPP account, there is also an annual administration charge of £100 plus VAT.
Again, these charges are at the lower end compared to the UK industry standard, and offer superb value for money given the level of products and services provided.
Customer Service
Overall, we found Interactive Investor's customer service to be of a low standard, certainly below the average offered in the industry. During our test enquiries, we found the support to be very attentive, but response times to our enquiries were longer than the average. Our calls were answered on average between one and three minutes.
This level of customer service is extremely disappointing.
Although the UK-based contact centre does have an earlier opening than many of its competitors (7.45 am – 5.30 pm, Monday to Friday), it is closed on weekends, which is disappointing.
It is possible to access the secure message facility within the account 24 hours a day, with response times suggested at a few days; in our tests we received replies within 24 hours. However, in our test email enquiries from outside of the secure message facility, we did not receive responses. This level of customer service is extremely disappointing.
Research
A wealth of news content is available on the Interactive Investor platform.
Breaking Market News has reports broken down into categories, by chronological order, directors' deals, broken views etc. There is also a Features section, which has more in-depth articles and a downloadable PDF magazine, View from the Top. There are also several quality writers, who publish under pseudonyms, such as Share Sleuth, Trends & Targets and Stockwatch. In fact, Share Sleuth also has a model portfolio, which can be followed.
Other sections are dedicated to resource companies, general finance and bonds and new issues.
The high-quality content is concise and goes into enough depth to give real value to intermediate and more advanced investors/traders.
The high-quality content is concise and goes into enough depth to give real value to intermediate and more advanced investors/traders. The content is delivered by both the Interactive Investor in-house team (or the sister companies, Moneywise and Money Observer magazines) and by excellent third-party providers.
We believe the Interactive Investor research offering deserves a place at the upper end of the UK market.
Education
The educational resources Interactive Investor offers are notably above those offered by its UK competitors, and include an investment glossary, very basic beginners' guides, in-depth guides to fundamental analysis and trading strategies and still more advanced education on Forex, CFDs and spread betting.
These guides not only contain comprehensive educational content, but are also detailed enough to be used by traders and investors.
Interactive Investor also has an educational videos section under the banner iiTV. Within this area is the Knowledge section, which offers a wide selection of videos, including a basic introduction, a beginners' guide to technical analysis and more advanced presentations on margin and gearing.
We feel the educational offering from Interactive Investor beats most of its UK competitors with a broad selection of articles that will serve novices and advanced traders. Moreover, the guides are long enough to cover the subject matter, but brief enough to be digestible. The combination of written and video content provides a robust and engaging educational platform.
Platforms & Tools
The trading platform is solid, but not at the top end. The individual stock summary page has all the basic information a trader/investor would expect, including recent share performance, current research, latest news, plus users' holdings and technical insights (which are above the standard).
A discussion section allows users to post and read messages and views on any stock posted by other users. This is a big plus among trading platforms in the UK share-trading industry. 
The charting/technical analysis section is mediocre compared to the competition. Basic moving averages and momentum indicators can be applied to charts, but drawing tools are not provided.
Also, on the technical analysis side, Interactive Investor provides access to the Recognia charting research tool via its platform. This tool highlights potential technical patterns and provides a screener to sort and differentiate technical patterns according to the user's requirements. There are also "most viewed" sections for bullish and bearish charting patterns.
A comprehensive stock screener allows for screening by index, sector, numerous fundamentals (turnover, operating profit etc.), share data/performance and directors' dealings).
While Interactive Investor offers a mixed bag of tools in line with industry standards, it has a few distinct qualities that place it above the norm.
Mobile Trading
Interactive Investor's mobile applications are offered via the Apple Store for iPhone and via Google Play for Android devices.
The application is certainly more comprehensive than most on offer across the UK stock-trading universe, offering the opportunity to access watchlists, view charts on various time frames, access current news, watch videos, download magazines and trade.
Overall, we found the apps user friendly and comprehensively functional.
Other Notes
Interactive Investor provides a depth of services that are not delivered by many of the UK competition. Together with the usual offerings of a basic share dealing account, ISAs and SIPPS (and their Junior equivalents), broader services include spread betting and CFDs, short and leveraged ETFs, venture capital trusts, structured products, covered warrants, new issues, IPOs, bonds, gilts and retail bonds. Most of the UK share-dealing services do not provide such depth in their offerings. 
Final Thoughts
A 21-year history of providing a platform for online stock trading has positioned Interactive Investor at the upper end of the UK marketplace. Furthermore, the strong education area and depth of research (both third party and in-house) are accompanied by solid (although not overtly impressive) platforms, tools and mobile applications.
Functionality aside, Interactive Investor is also less costly than many of its close competitors. This places Interactive Investor in a strong position as the merger with TD Direct Investing moves forward into 2017.
View all Interactive Investor Fees & Features
---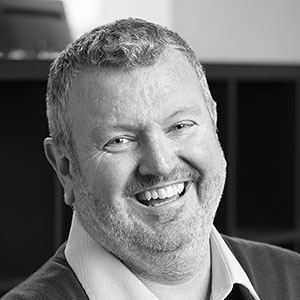 Reviewed by Steve Miley Steve Miley is Director of Research, Europe, for StockBrokers.com and heads the annual UK Share Dealing Broker Review. With 25 years of experience in institutional financial markets, Steve has won multiple Technical Analyst Magazine awards, including "Best Independent Fixed Income" and "Best FX Research." Alongside StockBrokers.com, Steve is the founder of The Market Chartist where he provides market research for institutional clients.
Interactive Investor Competitors
Select one or more of these brokers to compare against Interactive Investor.
---
Ratings Overall
Summary
Offering of Investments
Commissions & Fees
Platforms & Tools
Research
Education
Mobile Trading
Customer Service
Compare Interactive Investor
Find out how Interactive Investor stacks up against other brokers.