Established in the Netherlands in 2013 by five previous employees of Binck Bank, DEGIRO offers a low-cost alternative to the current range of brokerage platforms. Low trading fees and charges, alongside an advanced trading platform, have seen DEGIRO grow significantly (it is currently active in 18 countries). According to its website, the company processes transactions worth more than €30 billion on stock exchanges globally.
The company's user-friendly trading platform allows investors and traders access to global stock exchanges, asset classes, and products, and its low-cost structure is currently challenging the UK online broking market.
Commissions & Fees
DEGIRO boasts that its fees are, on average, 84% lower than those of its competitors. During our testing, this seemed to be accurate as fees for trading individual stocks in the UK, Europe, and United States are significantly lower than any of the offerings from the major UK online brokers.
Furthermore, no monthly or quarterly managerial/account fees are charged, and there are no charges for opening or closing an account.
The fee for trading individual shares in the UK is £1.75 + 0.004% per trade, with a maximum charge of £5.00. For US markets, the charge is €0.50 + USD0.004 per share (but with no maximum), whilst for European markets the charges range from €2.00 + 0.10% up to €7.50 + 008%. Most markets are charged at €4.00 + 0.04%.
Fees for trading funds range from €7.50 plus 0.10% for exchange-listed investment funds up to €75.00 plus 0.10% for non-exchange-listed investment funds. There is also an annual charge for holding unit trusts/funds (a custodial fee of 0.2% per annum).
Although the costs of trading are so low, there is an absence of any significant fundamental research and no educational content. Nevertheless, a frequent trader or an investor seeking a "no frills" option would likely be attracted by DEGIRO's very low fees.
| View All Fees | DEGIRO | IG Group | Interactive Investor | Halifax | Alliance Trust Savings |
| --- | --- | --- | --- | --- | --- |
| Share Trading: 0-9 Deals/ Month help | £1.75 | £8.00 | £10.00 | £12.50 | £9.99 |
| Annual Custody Fee: £0 - £250,000* help | 0.2% | £96.00 | £90.00 | £0.00 | £120.00 |
| ISA - Fee help | N/A | £0.00 | £0.00 | £12.50 | £120.00 |
| SIPP - Fee help | N/A | £0.00 | £100.00 | £90.00 | £252.00 |
| Telephone Dealing Fee* help | N/A | £40.00 | £40.00 | £25.00 | £50.00 |
Customer Service
The customer service team start their day early compared to many of their competition, with an opening time of 7.00 am during the week.  The service desk is open until 9.00 pm every evening.
Together with the customer service centre, there is also an order desk, which does business during the same hours.
However, there is no way of contacting the customer service team over the weekend, which is disappointing.
During testing, we found that the response time by email was under a day; the responses were concise, but thorough. In phone testing, we were particularly impressed by the comprehensive knowledge of the customer support representatives and the speedy pickup times.
Research
There is practically no fundamental research on the DEGIRO platform (or on the outward-facing public web pages). Very limited company information is available on individual shares in the key figures section. You can download PDFs of the funds, which offer key information, prospectuses, and fact sheets. However, no further in-depth research or analysis is available.
Education
There is no educational content on the outward-facing public web pages, within the FAQs, or within the client platform. This is disappointing, even given the low fee structure.
Platforms & Tools
DEGIRO's charting platform is just in line with the average offered across the market. Pop-out interactive charts offer the ability to change the chart types and view a dozen or so technical analysis indicators. You can also view dividends and stock splits. Pros aside, no drawing tools are available, which is disappointing. Back on a positive note, you can trade without leaving the charting area.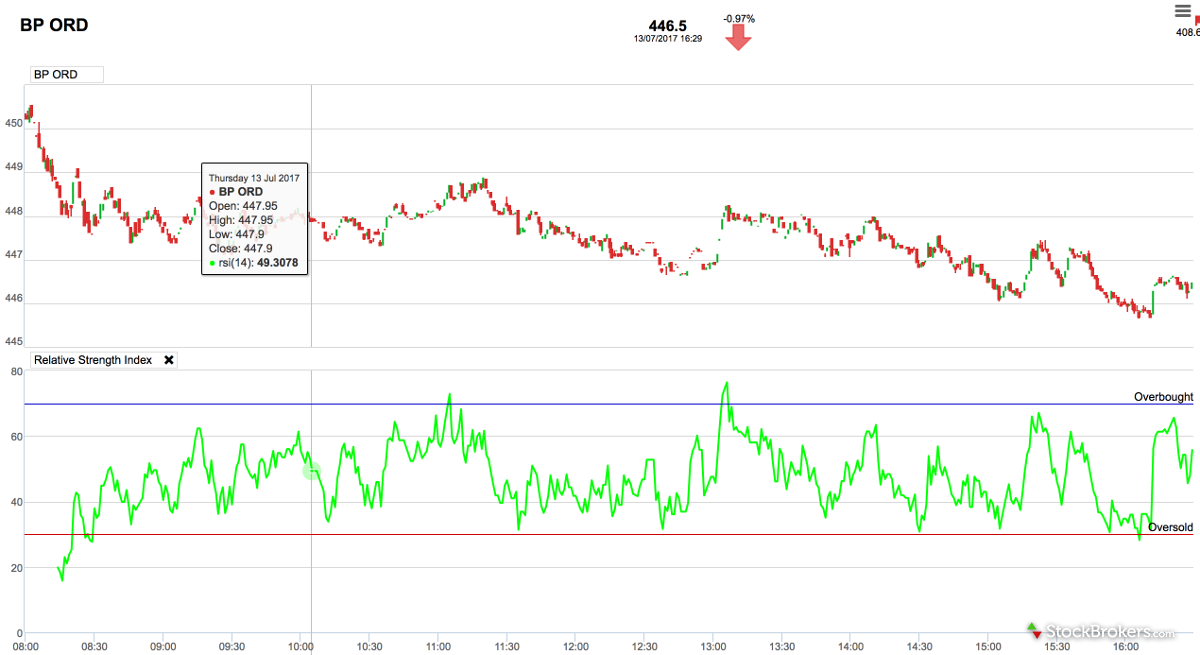 Mobile Trading
DEGIRO does offer iPhone, iPad, and Android apps for trading and monitoring markets and positions. We found these very user-friendly, with the ability to create watchlists (described as "Favourites" on the DEGIRO platform) and trade directly from the applications. The Favourites automatically synchronise between desktop and mobile applications (which is not the case on some other applications competitors offer).
Other Notes
Currently, DEGIRO offers only a general trading account. UK traders or investors cannot open such accounts as an Investment Savings Account (ISA) or join a personal pension saving scheme (SIPP). That said, we believe ISA and SIPP offerings are in the pipeline.
This is somewhat disappointing, because by opening an account with DEGIRO, any UK-based client would be foregoing potential tax savings. However, if any investor is fully funded elsewhere with their ISA or SIPP, then a DEGIRO general trading account would be an attractive low-cost option.
Final Thoughts
If you are an active trader who trades primarily from chart analysis and require an efficient trading platform, then the low-cost DEGIRO trading account would certainly be attractive. Furthermore, if you have a fully funded ISA and SIPP account elsewhere, the low fees DEGIRO offers would likely be attractive.
However, if you are potentially a longer-term investor and require strong fundamental research or are new to trading or investing and need some education, DEGIRO does not deliver.
View all DEGIRO Fees & Features
---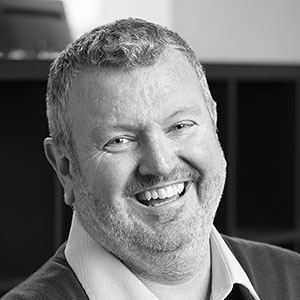 Reviewed by Steve Miley Steve Miley is Director of Research, Europe, for StockBrokers.com and heads the annual UK Share Dealing Broker Review. With 25 years of experience in institutional financial markets, Steve has won multiple Technical Analyst Magazine awards, including "Best Independent Fixed Income" and "Best FX Research." Alongside StockBrokers.com, Steve is the founder of The Market Chartist where he provides market research for institutional clients.
DEGIRO Competitors
Select one or more of these brokers to compare against DEGIRO.
---
Ratings Overall
Summary
Offering of Investments
Commissions & Fees
Platforms & Tools
Research
Education
Mobile Trading
Customer Service
Compare DEGIRO
Find out how DEGIRO stacks up against other brokers.