Stockbrokers.com is committed to the highest ethical standards and reviews services independently. Advertiser Disclosure
Saxo Markets Review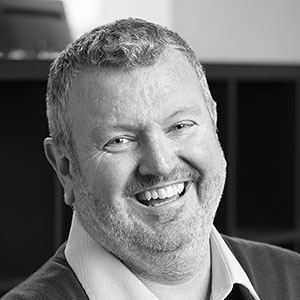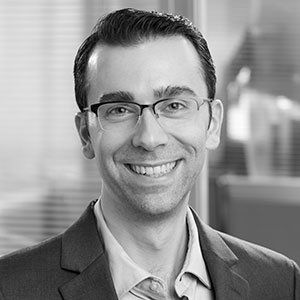 Saxo Markets offers UK residents an excellent share dealing experience by combining the brilliant SaxoTraderGO trading platform with over 30,000 international products to trade across 36 global exchanges. The one downside of Saxo Markets is the pricing, which is substantially higher than most UK competitors.
Top Takeaways for 2021
After reviewing Saxo Markets, here are our top findings:
Most investors will pay £8 per trade and €10 per month in custody fees at Saxo Markets, which makes Saxo one of the most expensive options in the UK. Traders will have to ask themselves whether the trading platform, a wide range of investments, and research justify the extra cost.
Saxo Markets offers trading on 36 different international exchanges. Available investments include stocks, ETFs, bonds, forex, CFDs, and tax-advantaged ISA and SIPP accounts.
The SaxoTraderGO platform is loaded with trading tools and excellent usability, regardless of whether you are a new or seasoned trader. Like the SaxoTraderGO web platform, the SaxoTraderGO mobile app is brilliant. Placing trades is quick and easy, while watchlists and price alerts sync with the main trading platform.
Overall Summary
| Feature | Saxo Markets |
| --- | --- |
| Overall | |
| Offering of Investments | |
| Commissions & Fees | |
| Platform & Tools | |
| Research | |
| Education | |
Commissions & Fees
Overall Findings: Commissions at Saxo are only competitive for traders with a large enough balance to achieve Platinum or VIP status. Otherwise, the base £8 minimum per trade is substantially high compared to DEGIRO or FinecoBank.
Saxo offers three account types: Classic, Platinum, and VIP. For simplicity, we focused on the Classic account, which requires only a £500 minimum deposit and is the base account type at Saxo. Platinum accounts require a £50,000 deposit, and VIP accounts require a £1,000,000 deposit; both come with discounted trades.
Shares trading fees: To buy and sell UK-listed physical shares, new clients default to the Classic Pricing Plan. Under this base pricing, UK traders can buy shares for 0.10% per trade (£8 min). Meanwhile, UK traders who trade on foreign exchanges are subject to different commission charges, depending on the exchange. For example, trading on the NASDAQ Stock Exchange will cost $10.
Beyond regular share-dealing fees, Saxo charges several other account fees traders should be aware of, including custody fees, market data subscription fees, and inactivity fees.
Custody Fee: Saxo charges a custody fee of 0.12% per annum for any accounts holding open stock, ETF, or bond positions, with a monthly minimum fee of €10 (or the £ equivalent).
Market Data Subscription Fee: To receive real-time market data, traders pay a monthly fee to the exchange. Fees vary depending on the exchange. For example, the London Stock Exchange basic streaming quotes (non-professional) cost £6 per month. Similarly, US exchanges (NASDAQ and NYSE) each cost $7 per month.
Inactivity Fee: Saxo charges a fee of £25 if the account has been inactive in the previous quarter. For example, if no shares are traded during January, February, or March, a £25 fee would be charged to the account during the first week of April.
Scenario pricing: When calculating annual share dealing costs, trading frequency and account balance are the two most important factors to consider. Assuming a £30,000 portfolio in a traditional, taxable share dealing account, here are four scenarios of how much Saxo Markets would cost based on trade frequency:
5 deals per year = £148 (£108 annual custody fees) + (£8 x 5)
12 deals per year = £204 (£108 annual custody fees) + (£8 x 12)
36 deals per year = £396 (£108 annual custody fees) + (£8 x 36)
120 deals per year = £1068 (£108 annual custody fees) + (£8 x 120)
3 fund deals per year = £148 (£108 annual custody fees) + (£8 x 5)
Gallery
Saxo Markets pricing summary:
| Feature | Saxo Markets |
| --- | --- |
| Minimum Deposit | £500.00 |
| Share Trading: 0-9 Deals/ Month | 0.10% (£8 min) |
| Share Trading: 10-19 Deals/ Month | 0.10% (£8 min) |
| Share Trading: 20+ Deals/ Month | 0.10% (£8 min) |
| Annual Custody Fee: £0 - £250,000 | 0.12% (min. €120 or £ equivalent) |
| Annual Custody Fee: £250K-£500K | 0.12% |
| Annual Custody Fee: £500,000 - £1m | 0.12% |
| Annual Custody Fee: £1m and over | 0.12% |
| ETFs - Fee | 0.10% (£8 min) |
| Investment Trusts - Fee | 0.10% (£8 min) |
| Telephone Dealing Fee | £50.00 |
Platforms & Tools
Saxo offers two platforms, SaxoTraderGO (web-based) and SaxoTraderPRO (desktop-based). For our testing, we focused on SaxoTraderGO, the more widely used platform of the two.
SaxoTraderGO Usability: SaxoTraderGO offers a crisp, clean design focused on usability. It's a brilliant platform. Watch lists display neatly on the left side of the platform. Watchlists link to the product overview on the right side of the platform, so clicking on a new symbol automatically refreshes the chart. Adding new stocks to a watchlist or adding price alerts is a seamless experience.
The best part of SaxoTraderGO is the speed and simplicity at which the platform operates. Going from a stock overview to charting technical indicators, and then finally placing a trade is flawless. There are no unnecessary steps or tabs, as you so often see with other UK brokers.
SaxoTraderGO Charting: With charting, a total of 49 technical indicators can be added, 17 drawing tools are available for annotations, and trades can be placed and managed directly on the chart. Seven bar types are available, and I appreciated the ability to set custom time-period views. The customization offered allows traders to identify trends efficiently.
SaxoTraderGO Mobile: The SaxoTraderGo mobile app encompasses the excellence of the desktop platform. Placing trades is quick and easy, while watchlists and price alerts synchronize over from the desktop platform. Selecting a stock from your watchlist will pull up fundamentals, a chart, and trading signals. Almost everything from the desktop platform transfers over to the mobile app, except for some research data such as broker forecasts. All in all, the app is one of our favorites for share dealing in the UK.
SaxoTraderPRO: The broker's flagship desktop platform is SaxoTraderPRO, which resembles SaxoTraderGO in terms of look and feel. Functionality is similar; however, the PRO platform offers a more extensive selection of professional trading features. For example, PRO supports six monitors, streaming Level 2 order books, streaming time and sales, and algorithmic orders. Additional data subscriptions are required to use tools like the streaming Level 2 order book, a standard industry practice.
Gallery
Saxo Markets trading tools:
| Feature | Saxo Markets |
| --- | --- |
| Desktop Platform (Windows) | Yes |
| Web Platform | Yes |
| iPhone App | Yes |
| Android App | Yes |
| Stock Alerts | Yes |
| Charting - Indicators / Studies | 58 |
| Charting - Drawing Tools | 20 |
| Charting - Notes | Yes |
| Charting - Display Corporate Events | No |
| Charting - Stock Overlays | Yes |
| Charting - Index Overlays | Yes |
Research
While most UK-based brokers provide basic research experience, Saxo goes above and beyond, delivering research through the SaxoTraderGO platform as well as its standalone social-trading website, TradingFloor.com. The typical SaxoTraderGO quote includes a chart, news, general company information, analyst recommendations (provided by TipRanks), and fundamental data.
Research Features: The research tab on SaxoTraderGO includes news, market analysis, an economic calendar with global events, gainers and losers for each exchange, and trade signals provided by Autochartist. News ranges from in-house analysts who publish daily analysis through Saxo Bank's Market Analysis portal to content provided by numerous third-party providers.
Traders who analyze global markets will love the high-level breakdown of each exchange provided in the equities section on Saxo's research platform. Investors who focus on technical analysis with be pleased with the chart patterns provided by Autochartist that identify trading signals.
SaxoTraderPRO : Saxo Bank's desktop platform offers even more research tools than its web counterpart, including screeners, level 2 order books, and equity research reports from FactSet.
TradingFloor.com : Outside of SaxoTraderGO, Saxo offers TradingFloor.com, its social community portal. On TradingFloor, traders from around the globe can share research, trade ideas, and discuss the markets.
Gallery
Saxo Markets research:
| Feature | Saxo Markets |
| --- | --- |
| Research - Shares | Yes |
| Research - CFDs | Yes |
| Research - Funds | Yes |
| Fund Research - Research Reports | No |
| Research - ETFs | Yes |
| Research - Bonds | Yes |
| Portfolio Allocation Breakdown | Yes |
Offering of Investments
Saxo Markets provides one of the most extensive international offerings of all brokers we tested. The Saxo Markets share dealing offering enables trading of over 19,000 stocks alongside 3,000 ETFs across 36 global exchanges. CFD trading is also offered for over 9,000 products, including indices, stocks, and commodities.
Saxo offers ISAs, SIPPs, Joint, Corporate, and Trust accounts to qualified UK residents. While ISA accounts have no minimum deposit requirement, SIPP accounts require £10,000 to be opened.
SaxoSelect: Saxo Markets recently added SaxoSelect portfolios, which gauge your risk appetite and recommend portfolios from companies such as Black Rock and Morningstar. Each portfolio is comprised of different assets and has a different objective and risk tolerance.
Saxo Markets offering of investments:
| Feature | Saxo Markets |
| --- | --- |
| Share Trading | Yes |
| CFD Trading | Yes |
| Funds | Yes |
| ETFs | Yes |
| Bonds - Corporate | Yes |
| Bonds - Government (Gilts) | Yes |
| Investment Trusts | Yes |
| Spread Betting | No |
| Advisor Services | No |
Education
For traders new to markets or asset classes, Saxo provides 20 interactive courses through its educational portal, Saxo Academy. Each course contains a series of videos, which concludes with a quiz to test your knowledge. For example, the course "CFDs – An Introduction" includes 21 lesson videos, a quiz, and a summary video wrapping up the course.
Rounding out Saxo Academy, clients can sign up for upcoming webinars and view archived webinars on-demand. New webinars are offered once a week, on average.
All in all, while the content is thorough, it would be nice to see Saxo add some educational articles in addition to the product guides currently listed.
Saxo Markets education:
| Feature | Saxo Markets |
| --- | --- |
| Has Education - Share Trading | Yes |
| Has Education - Funds | No |
| Has Education - Retirement | No |
| Client Webinars | Yes |
| Client Webinars (Archived) | Yes |
Gallery
Final Thoughts
Saxo provides its clients with an excellent all-around trading experience.
With clients in over 180 countries and more than one million transactions processing each day, there's no doubt Saxo Markets offers a great trading platform and high-quality news and research. That said, the trading costs are substantially higher than competitors that also provide an excellent all-around experience. Traders will ultimately have to decide if the Saxo offers enough to justify the additional costs.
About Saxo Markets
Saxo Markets is the UK-based subsidiary of Saxo Bank Group. Established in 1992, Saxo Bank is a Danish investment bank that provides international investors access to trading over 30,000 products covering CFDs, forex, equities, options, futures, and bonds. With its headquarters in Copenhagen and clients in over 180 countries, Saxo Bank is privately held, manages more than USD15 billion in AUM, and processes over one million transactions every day.
In this review, I focus on Saxo Markets UK Ltd, which is authorised and regulated by the UK Financial Conduct Authority (FCA). Saxo Markets has operated as an independent entity in the UK since 2006.
Methodology
For the 2020 UK.StockBrokers.com Review we assessed, rated, and ranked nine UK share dealers. Each broker was graded on 46 different variables and, in total, over 12,000 words of research were produced. Our rigorous data validation process yields an error rate of less than .001% each year, providing site visitors with quality data they can trust. Learn more about how we test and our team.
---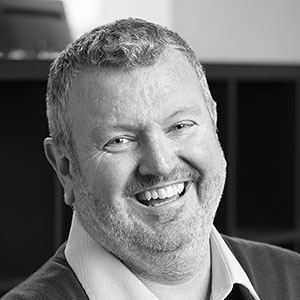 About the author: Steve Miley With 25 years of experience in institutional financial markets, Steve has won multiple Technical Analyst Magazine awards, including "Best Independent Fixed Income" and "Best FX Research." Alongside StockBrokers.com, Steve is the founder of The Market Chartist where he provides market research for institutional clients.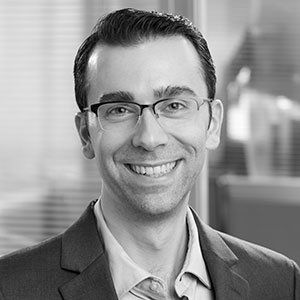 About the author: Blain Reinkensmeyer As Head of Research at StockBrokers.com, Blain Reinkensmeyer has 18 years of trading experience with over 1,000 trades placed during that time. Referenced as a leading expert on the US online brokerage industry, Blain has been quoted in the Wall Street Journal, The New York Times, and the Chicago Tribune, among others.