Saxo Capital Markets is the UK-based subsidiary of Saxo Bank Group. Established in 1992, Saxo Bank is a Danish investment bank that provides international investors access to trading over 30,000 products covering CFDs, forex, equities, options, futures, and bonds. With its headquarters in Copenhagen and clients in over 180 countries, Saxo Bank is privately held, manages more than USD15 billion in AUM, and processes over one million transactions every day.
For example, Saxo Bank's CFD trading offers over 9,000 products (indices, stocks, commodities, etc.), and for share trading, over 19,000 stocks alongside 3,000 ETFs can be traded across 36 international exchanges.
In this review, I focus on Saxo Capital Markets UK Ltd, which is authorised and regulated by the UK Financial Conduct Authority (FCA). Saxo Capital Markets has operated as an independent entity in the UK since 2006.
I will break down Saxo's share-dealing offering for UK-based investors seeking to trade shares. The United Kingdom is home to the London Stock Exchange, the third largest stock market exchange in the world, where investors can buy and sell shares of publicly traded companies.
| Feature | Saxo Capital Markets |
| --- | --- |
| Share Trading | Yes |
| CFD Trading | Yes |
| Funds | Yes |
| ETFs | Yes |
| Bonds - Corporate | Yes |
| Bonds - Government (Gilts) | Yes |
| Investment Trusts | Yes |
| Spread Betting | No |
| Banking Services | No |
| Advisor Services | Yes |
Account Types
Saxo offers three account types: Classic, Platinum, and VIP. For simplicity, we focused on the Classic account, which requires only a £1,500 minimum deposit and is the base account type at Saxo.
Platinum and VIP accounts come with a private relationship manager, who helps clients with their personal accounts, trading, using the platform, and general account questions. A dedicated sales trader is also available for clients who qualify for VIP account status. This sales trader enables voice trading and live market commentary.
Commissions & Fees
To buy and sell UK-listed physical shares, new clients are automatically set to the Standard Pricing Plan. Under this base pricing, UK traders can buy shares for 0.10% per trade (£4.99 min). Similarly, CFDs cost 0.10% per trade, although the minimum trade cost increases to £8.
Traders who place at least 100 trades (stocks, ETFs, and single-stock CFDs) per month qualify for Saxo's Active Pricing Plan. Note, the "from xxx" in most cases refers to an Active Trader flat fee with a maximum allowable trade size before the flat fee changes to a percentage commission. For example, for LSE trades, the rate is a flat fee of £4.99 for trades of up to £30,000; thereafter, the commission is .05% of the overall trade size.
Finally, traders who qualify for Saxo's VIP account status (£1,000,000 minimum deposit), commission rates fall further still. Here's a summary table of the three pricing plans.

Saxo Capital Markets international trading commissions table account comparison.
Beyond regular share-dealing fees, Saxo charges several other account fees:
Custody Fee
Market Data Subscription Fee
Inactivity Fee
Custody Fee – Saxo charges a custody fee of 0.12% per annum for any accounts holding open stock, ETF, or bond positions, with a monthly minimum fee of €5 (or the £ equivalent).
Market Data Subscription Fee – To receive real-time market data, traders pay a monthly fee to the exchange. Fees vary depending on the exchange. For example, London Stock Exchange basic streaming quotes (non-professional) cost £6 per month. Similarly, US exchanges (NASDAQ and NYSE) each cost USD7 per month.
Inactivity Fee – Saxo charges a fee of £25 if the account has been inactive in the previous quarter. For example, if no shares were traded during January, February, or March, a £25 fee would be charged to the account during the first week of April.
Lastly, phone, chat, or email orders are charged an order fee of €50.
Overall, Saxo's rates are most suitable for traders who can place at least one trade per quarter to avoid an inactivity fee.
| Feature | Saxo Capital Markets |
| --- | --- |
| Share Trading: 0-9 Deals/ Month | £0.100 |
| Share Trading: 10-19 Deals/ Month | £0.100 |
| Share Trading: 20+ Deals/ Month | £0.100 |
| Annual Custody Fee: £0 - £250,000* | 0.12% |
| Annual Custody Fee: £250K-£500K* | 0.12% |
| Annual Custody Fee: £500,000 - £1m* | 0.12% |
| Annual Custody Fee: £1m and over* | 0.12% |
| ETFs - Fee | N/A |
| Investment Trusts - Fee | N/A |
| Telephone Dealing Fee* | N/A |
Platforms & Tools
When I initially logged in, I was impressed by the crisp, clean design of SaxoTraderGO and the intimate focus on usability. It's a brilliant platform.
Saxo offers two platforms, SaxoTraderGO (web-based) and SaxoTraderPRO (desktop based). For my testing, I focused on SaxoTraderGO, the more widely used platform of the two.
When I initially logged in, I was impressed by the crisp, clean design of SaxoTraderGO and the intimate focus on usability. It's a brilliant platform.
Watch lists are cleanly laid out on the left side of the platform. Because Saxo clients can trade different products across multiple global exchanges, Saxo uses colored icons for quick identification.
Watch lists can be customized with three different layout styles and 20 optional columns, and saved as custom templates for seamless swapping. The design is the cleanest I've observed in the UK.
The elegant design of the watch lists is also apparent while charting. Watch lists are automatically linked, so clicking on a watch list symbol refreshes the chart. I also appreciated the ability to quickly add a price alert to any security I was viewing.
Using the default "Overview" tab, traders can quickly get a high-level view and toggle between preset time periods. By clicking over the "Charts" tab, the chart expands to maximize viewability, and a menu bar appears.
A total of 48 technical indicators can be added, 17 drawing tools are available for annotations, and trades can be placed and managed directly on the chart. Seven bar types are available, and I appreciated the ability to set custom time-period views for quick swapping. For example, I added a custom period of daily bars with a three-year view, which allowed me to easily swap from a short-term, five-minute intraday view, to a long-term view to identify trends.
What makes SaxoTraderGO so usable is that the platform is built with both casual investors and active traders in mind. Speaking of active traders, SaxoTraderGO, by default, has two-click trading enabled (i.e. confirmation required); however, this can quickly be changed to one-click trading for immediate order execution.
Moving beyond trading, SaxoTraderGO offers an entire section devoted to News & Research, which I will break down in the Research section below.
Overall, SaxoTraderGo is well-built, feature-rich and appeals to both casual and active international traders. I experienced no bugs during my testing, and without a doubt, SaxoTraderGO competes toe-to-toe with the best UK platform offerings.
| Feature | Saxo Capital Markets |
| --- | --- |
| Desktop Platform (Windows) | Yes |
| Web Platform | Yes |
| iPhone App | Yes |
| Android App | Yes |
| Stock Alerts | Yes |
| Charting - Indicators / Studies | 48 |
| Charting - Drawing Tools | 17 |
| Charting - Notes | Yes |
| Charting - Display Corporate Events | No |
| Charting - Stock Overlays | Yes |
| Charting - Index Overlays | Yes |
Mobile Trading
When it comes to mobile trading, Saxo's app, SaxoTrader, supports both Apple iOS and Android devices. In summary, the mobile app is the SaxoTraderGO platform, entirely cloud synced, from watch lists to charting parameters.
Like the SaxoTraderGO web platform, the mobile version is just as clean and easy to use. Having first used the platform in my browser, transitioning to mobile was easy. My watch lists pulled right up, and when I went to view a chart, my saved technical studies and custom time ranges were immediately available. Charts can also be rotated into horizontal landscape mode to maximize viewability.
Watch lists function the same as the web platform, including even the colored icons for identifying each security type. I experienced no bugs.
Beyond full trading capabilities, the SaxoTrader app also incorporates the news and research experience from the web platform. Everything from streaming news to TradingFloor commentary and full autochartist functionality are present. The only feature I could not find was gainers and losers lists for individual market indices.
Overall, like the web platform, SaxoTraderGO, the SaxoTrader mobile app delivers a quality experience for traders of all skill levels.
Research
While most UK-based brokers provide a basic research experience, Saxo goes above and beyond, delivering research through the SaxoTraderGO platform as well as its standalone social-trading website, TradingFloor.com.
Focusing first on SaxoTraderGO, research has its own dedicated section on the platform, "News & Research". Gainers, losers, streaming news and economic calendar modules are all fed by international market data, making them far more valuable than the traditional single-market focus.
For traders who appreciate automated technical analysis, trade signals from provider autochartist are also displayed in a right sidebar module on the "News & Research" overview screen. Full tool functionality can be found within the Trade Signals subsection of the News & Research area. Traders can not only filter by asset class, probability, patterns, and more, but each result can be clicked on for detailed analysis as well.
Outside of SaxoTraderGO, Saxo offers TradingFloor.com, its social community portal. On TradingFloor, traders from around the globe can share research, trade ideas and discuss the markets. Multiple languages are supported, and traders can follow one another to track trades made.
Being an independent trader, I derived the most value from the postings of the SaxoStrats team, Saxo Capital Markets's in-house team of market strategists.  Articles and videos are both consistently posted throughout the week.
All in all, there is a lot to like about Saxo's research offering.
| Feature | Saxo Capital Markets |
| --- | --- |
| Research - Shares | Yes |
| Research - CFDs | Yes |
| Research - Funds | Yes |
| Fund Research - Research Reports | No |
| Research - ETFs | No |
| Research - Bonds | Yes |
| Portfolio Allocation Breakdown | Yes |
Education
For traders new to markets or asset classes, Saxo provides 20 interactive courses through its educational portal, Saxo Academy.
Each course is broken into a series of videos, which concludes with a quiz to test your knowledge. For example, the course "CFDs – An Introduction" includes 21 lesson videos, a quiz, and a summary video wrapping up the course.
The content is thorough, and I enjoyed being able to filter courses by topic or skill level.
Rounding out Saxo Academy, clients can sign up for upcoming webinars and view archived webinars on demand. New webinars are offered once a week, on average.
| Feature | Saxo Capital Markets |
| --- | --- |
| Has Education - Share Trading | Yes |
| Has Education - Funds | No |
| Has Education - Retirement | No |
| Client Webinars | Yes |
| Client Webinars (Archived) | Yes |
Other Notes
Saxo offers ISA (Individual Savings Account), SIPP (Self-Invested Personal Pension), Joint, Corporate, and Trust accounts to qualified UK residents. While ISA accounts have no minimum deposit requirement, SIPP accounts require £10,000 to be opened.
Final Thoughts
With clients in over 180 countries, and more than one million transactions being processed a day, Saxo provides its clients with a great all-round trading experience.
Trading costs may not be as low as some of its discount competitors, but the international trading experience is terrific thanks to SaxoTraderGO, SaxoTrader mobile, and the full suite of third party and in-house research.
UK residents looking to buy shares and manage an investment portfolio can turn to Saxo Capital Markets safe in the knowledge that it is a premium brand they can trust, one on a par with the top brokerages in the industry.
---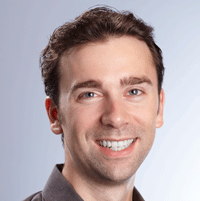 Reviewed by Blain Reinkensmeyer Blain heads research at StockBrokers.com and has been involved in the markets since placing his first stock trade back in 2001. He developed StockBrokers.com's annual review format six years ago which is respected by broker executives as the most thorough in the industry. Currently maintaining funded accounts with more than a dozen different US regulated online brokers, he's executed thousands of trades through his career and enjoys sharing his experiences through his personal blog, StockTrader.com.
Saxo Capital Markets Competitors
Select one or more of these brokers to compare against Saxo Capital Markets.
---
Ratings Overall
Summary
Offering of Investments
Commissions & Fees
Platforms & Tools
Research
Education
Mobile Trading
---
Compare Saxo Capital Markets
Find out how Saxo Capital Markets stacks up against other brokers.