Stockbrokers.com is committed to the highest ethical standards and reviews services independently. Advertiser Disclosure
FinecoBank Share Dealing Review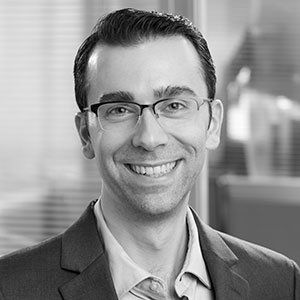 FinecoBank is a great share dealing option for price-conscious traders who don't require educational materials or research reports. FinecoBank charges only £2.95 for UK shares and ETFs, $3.95 for US stocks and ETFs, and €3.95 for European stocks and ETFs.
Top Takeaways for 2021
After reviewing Fineco, here are our top findings:
Fineco is one of the cheapest brokerages available for UK residents buying shares and ETFs domestically and internationally.
Fineco provides an average trading platform, mobile app, and research tools, with an option to download PowerDesk, a more advanced platform, for free. Fineco does a good job of catering to both active and passive traders.
Fineco offers a broad range of investments, including shares, ETFs, funds, bonds, forex, CFDs, adviser services, and banking services. Fineco does not currently offer ISA/SIPP accounts, and over 400 funds are available. Also, being an Italian bank, Fineco requires a passport for UK residents opening a new share dealing account.
Overall Summary
| Feature | FinecoBank |
| --- | --- |
| Overall | |
| Offering of Investments | |
| Commissions & Fees | |
| Platform & Tools | |
| Research | |
| Education | |
Commissions & Fees
Alongside DEGIRO, Fineco is one of the lowest cost online brokers available for UK share dealing. Fineco does not charge any inactivity fees or impose any minimum monthly commission requirements.
Stocks, ETFs, and Bonds: UK shares and ETF trades cost £2.95, while US stocks and ETFs cost just $3.95 per trade, and European stocks and ETFs cost only €3.95 per trade. Meanwhile, bonds cost £6.95 per trade.
Funds: Funds are free to buy and sell; however, there is an annual platform (custody) fee of 0.25% on the first £250,000 of assets held in funds (annual custody fees are not uncommon for dealing funds in the UK). All other assets (stocks, ETFs, bonds, etc.)do not contribute to this custody fee.
Forex and CFDs: Forex/CFD traders can trade on spreads as low as 0.8 pips on foreign exchange, and 0.4 pips on CFD indices. Commissions on UK, US, and EU shares CFDs are £0.
Market Data: By default, customers receive free delayed market data for available exchanges. To access real-time streaming market data, customers must activate PowerDesk, which is free to all UK clients. PowerDesk provides users free real-time market data for markets such as the UK, US, DAX30, CAC40, etc.
Banking: Fineco also offers banking services, including real-time currency conversions at spread only costs, free UK/EUR atm withdrawals and payments, free UK and SEPA bank transfers, and a debit card with no monthly fee.
When calculating annual share dealing costs, trading frequency and account balance are the two most important factors to consider. Assuming a £30,000 portfolio in traditional, taxable share dealing account, here are five scenarios of how much Fineco would cost depending on trade frequency:
5 deals all year, 5 trades = £14.75 (£2.95 per trade)
1 deal per month, 12 trades = £35.4 (£2.95 per trade)
3 deals per month, 36 trades = £106.2 (£2.95 per trade)
10 deals per month, 120 trades = £354 (£2.95 per trade)
3 fund trades per year, 3 trades = £75 (.25% x £30,000 = £75 custody fees)
FinecoBank pricing summary:
| Feature | FinecoBank |
| --- | --- |
| Minimum Deposit | £0.00 |
| Share Trading: 0-9 Deals/ Month | £2.95 |
| Share Trading: 10-19 Deals/ Month | £2.95 |
| Share Trading: 20+ Deals/ Month | £2.95 |
| Annual Custody Fee: £0 - £250,000 | 0.25% |
| Annual Custody Fee: £250K-£500K | 0.15% |
| Annual Custody Fee: £500,000 - £1m | 0.15% |
| Annual Custody Fee: £1m and over | 0.05% |
| ETFs - Fee | £2.95 |
| Investment Trusts - Fee | N/A |
| Telephone Dealing Fee | N/A |
Platforms & Tools
Fineco offers a web platform (free), the Fineco mobile app, and the downloadable PowerDesk desktop platform (free to UK clients). Our testing found the web platform and mobile app to be average, offering a standard selection of charting features with few additional tools. PowerDesk is great for active traders, offering more charting features and technical indicators.
Web Platform Charting: Fineco offers 24 different technical analysis indicators, the ability to add share and index overlays, and the option to add corporate events and change chart types. Unfortunately, adding notes to a chart is not available, while stock alerts are limited to price. The overall charting package is average and will suffice for most casual traders, although active traders will want to consider brokers with more advanced platforms such as Interactive Brokers and IG.
Fineco Mobile App: The Fineco mobile app is sufficient, allowing traders to view market updates, news, and charts for stocks, indices, futures, forex, and CFDs. That said, I was surprised to see (given our focus on share dealing) that while the app has dedicated tabs for CFDs, forex, and futures, there are no dedicated tabs for shares, ETFs, or funds.
PowerDesk: PowerDesk is Fineco's downloadable trading platform. PowerDesk is free to all UK clients. PowerDesk is meant for active traders, offering over 90 technical indicators, charting customization features, up to 30 years of historical data, the ability to trade off charts, and more.
FinecoBank trading tools:
| Feature | FinecoBank |
| --- | --- |
| Desktop Platform (Windows) | Yes |
| Web Platform | Yes |
| iPhone App | Yes |
| Android App | Yes |
| Stock Alerts | No |
| Charting - Indicators / Studies | 24 |
| Charting - Drawing Tools | 2 |
| Charting - Notes | No |
| Charting - Display Corporate Events | Yes |
| Charting - Stock Overlays | Yes |
| Charting - Index Overlays | Yes |
Gallery
Research
Overall, when it comes to researching stocks, ETFs, funds, and the like, Fineco left me wanting more. If research reports and fund research is essential to you, read our reviews on Interactive Brokers and Hargreaves Lansdown, which received the highest scores in this category.
Stocks research: A basic selection of research is available for individual stocks, including market news, a consensus of analyst ratings, and technical analysis insights from third-party provider iTrading. Fineco does not provide research reports on individual stocks, and little analysis is provided in terms of fundamental data or dividends.
Funds research: Limited research is available for funds, which makes sense given Fineco offers less than 200 funds.
Screener tools: Fineco offers screeners for stocks, ETFs, CFDs, and funds, which can filter assets based on technical, fundamental, and performance-based data. The stock screener includes pre-built "Search Ideas." For example, the "COVID-19 Potential" search idea uses measurements such as P/E ratio to filter down stocks that may be ready to recover from COVID-19. I found these search ideas to be unique and thought-provoking.
FinecoBank research:
| Feature | FinecoBank |
| --- | --- |
| Research - Shares | Yes |
| Research - CFDs | No |
| Research - Funds | Yes |
| Fund Research - Research Reports | No |
| Research - ETFs | Yes |
| Research - Bonds | Yes |
| Portfolio Allocation Breakdown | Yes |
Gallery
Offering of Investments
Fineco offers a comprehensive selection of tradeable investments, including shares, ETFs, bonds, funds, forex, and CFDs. Banking features are also available, while advisor services are not available in the UK.
Stocks and funds: While stock selections are vast, spanning 26 global markets, over 400 funds are available from over 10 fund families.
ISA/SIPP accounts: UK residents seeking tax-advantaged ISA/SIPP accounts should consider IG or Saxo Markets, as Fineco does not currently offer these tax-advantaged accounts. Note: Fineco is accepting applications for early access to its ISA account, which it aims to offer to all clients in 2021.
Banking: Fineco provides a diverse selection of banking products, including credit/debit cards, bank accounts, and free EU and UK withdrawals. Frequent travelers will appreciate FinecoBank's currency conversion capabilities, allowing real-time conversions on over 20 different currencies.
MoneyMap: One of the free banking tools Fineco provides users is MoneyMap, which automatically categorizes income and expenses to help you save money. MoneyMap acts as a personalized budget, allowing you to easily track and manage all your costs.
FinecoBank offering of investments:
| Feature | FinecoBank |
| --- | --- |
| Share Trading | Yes |
| CFD Trading | Yes |
| Funds | Yes |
| ETFs | Yes |
| Bonds - Corporate | Yes |
| Bonds - Government (Gilts) | Yes |
| Investment Trusts | No |
| Spread Betting | No |
| Advisor Services | No |
Education
Fineco offers limited education through the form of webinars and short videos. A majority of the webinars are focused on forex, although there are a select few with a central focus on shares trading. The videos Fineco provides are short in coverage and not sufficient for new traders to use as their sole materials for self-education.
Bottom line, Fineco left me unimpressed for beginners. New investors that desire comprehensive educational materials should look at brokers such as Hargreaves Lansdown or Barclays.
FinecoBank education:
| Feature | FinecoBank |
| --- | --- |
| Has Education - Share Trading | No |
| Has Education - Funds | No |
| Has Education - Retirement | No |
| Client Webinars | Yes |
| Client Webinars (Archived) | Yes |
Gallery
Final Thoughts
FinecoBank is a low-cost share dealing broker that will appeal to customers looking to trade shares, ETFs, forex, and CFDs on a global scale. While the web-based trading platform and research offerings are just average, Fineco provides enough tools at a discounted price to warrant consideration.
For UK residents seeking a traditional UK brokerage offering, Fineco may leave them disappointed. Fineco offers only a small selection of funds to trade, and ISA/SIPP accounts are currently not provided.
About FinecoBank
Fineco launched as a bank in Italy in 1999. Over the last 20+ years, FinecoBank has amassed over 1.3 million clients in Italy and €70 billion in total financial assets. Fineco is a publicly-traded company on the Euro Stoxx 600 under the ticker FCBBF. Fineco is Authorised by the Bank of Italy and fully regulated by the FCA and PRA. Fineco is also a Member of the Interbank Fund for Deposit Protection and the National Guarantee Fund.
Methodology
For the 2020 UK.StockBrokers.com Review we assessed, rated, and ranked nine UK share dealers. Each broker was graded on 46 different variables and, in total, over 12,000 words of research were produced. Our rigorous data validation process yields an error rate of less than .001% each year, providing site visitors with quality data they can trust. Learn more about how we test and our team.
---
About the author: Joey Shadeck As a writer and analyst for StockBrokers.com, Joey is responsible for researching, auditing, and maintaining the broker data alongside authoring and contributing to editorial reviews. Joey earned a bachelor's degree in finance and marketing from Oakland University.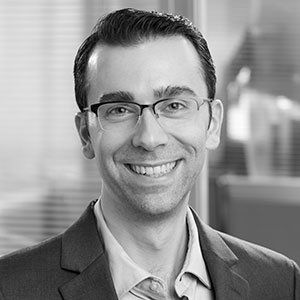 About the author: Blain Reinkensmeyer As Head of Research at StockBrokers.com, Blain Reinkensmeyer has 18 years of trading experience with over 1,000 trades placed during that time. Referenced as a leading expert on the US online brokerage industry, Blain has been quoted in the Wall Street Journal, The New York Times, and the Chicago Tribune, among others.